9XM SoundcastE- Episode 44 With Shashaa Tirupati
In the forthcoming episode of 9XM SoundcastE, Indo-Canadian playback singer, lyricist Shashaa Tirupati talks about her independent music, cover releases and lots more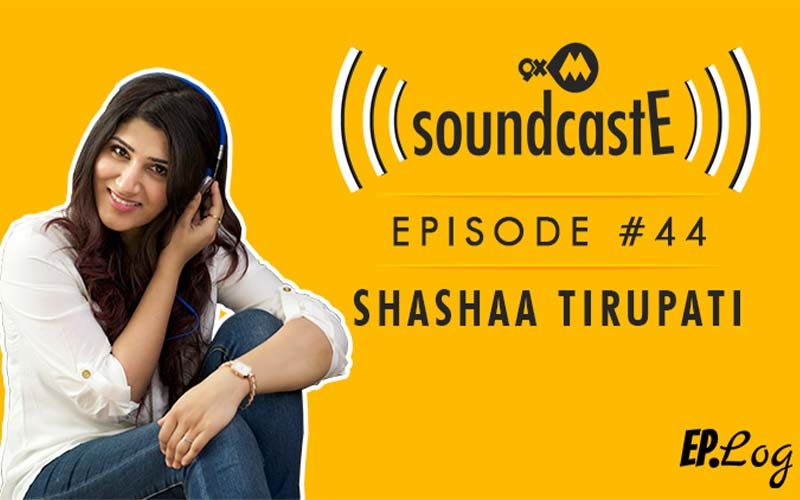 In the next episode of 9XM SoundcastE, Indo-Canadian playback singer, lyricist and music producer/arranger Shashaa Tirupati talks to host Eva Bhatt, in this 'remotely' recorded episode.
Though having sung for Rahman in numerous projects earlier, (including the National Award winning "Vaan Varuvaan") Shashaa shares about her unforgettable experience of singing 2 songs in A.R. Rahman's '99 Songs'. She considers the soundtrack as to be having the perfect 'healing' effect, in these bleak times.
Having been a motivational speaker too, it's worth listening to her different approach towards life, work, challenges and adversities. The multi-lingual singer (sings in 13 languages) talks about her independent music and her cover releases, too.
This is the second time, the 'Humma' girl has appeared as a guest on this podcast (as we had shot with her, right before the 'lockdown' & will be releasing that episode soon). Enjoy as she sings 'Soja Soja' & 'Humnawaa' (99 Songs) & 'O Sona Tere Liye' (Mom), exclusively on this podcast.
Subscribe to the free podcast on EPLOG.MEDIA, the website and enjoy new episodes, every week, on all leading audio streaming platforms.
Music Label Courtesy:
Sony Music - 99 Songs
T-Series - Mom
Write to the host - at eva.bhatt@9xmedia.in or Follow her on Instagram
@evabhattpodcast
Facebook: 9XM.in
Twitter: @9XMHaqse
Instagram: 9XMIndia
Whilst you can watch the show on TV, you can also listen to the entire podcast on the
EP Log Media
website, and across all leading audio streaming platforms as well!
Image Source:- Team 9XM