9XM SoundcastE- Episode 46 With Sunny M.R.
In this week's episode of 9XM SoundcastE, we have the well-known sound engineer and music arranger-composer Sunny M.R. as he talks to host Eva Bhatt about the creative and technical aspects of making music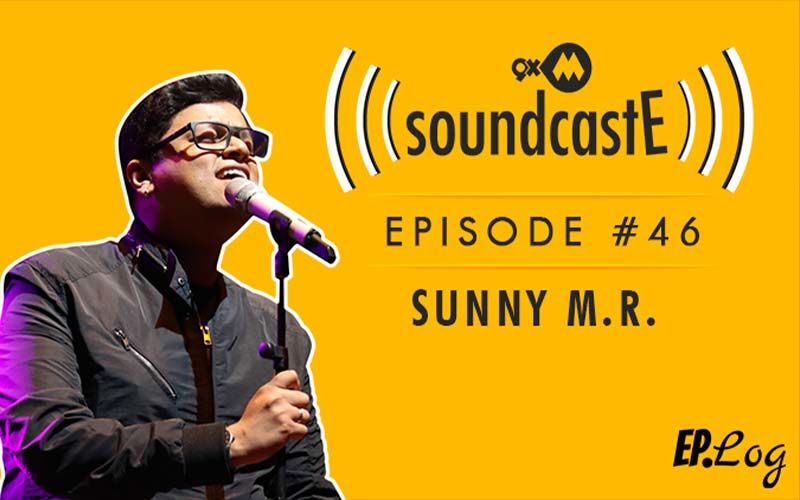 In this week's episode of 9XM SoundcastE, noted sound engineer and music arranger-composer of blockbuster soundtracks in Bollywood - SUNNY M.R., talks to Host Eva Bhatt, about the creative & technical aspects of music making.
Sunny shares different stories behind the making of some of his award-winning projects like 'Yeh Jawaani Hai Deewani' (Best Music Arranger cum Programmer award), 'Ae Dil Hai Mushkil', 'Dangal', 'Barfi', 'Bajrangi Bhaijaan', 'Cocktail' & many more, for which, he has been either the music arranger/programmer or the song producer. He explains how a song is created from start to finish, the role of a music producer & his musical journey from Patna to Hyderabad to Mumbai.
Enjoy the parts where he talks about his initial days when he met Arijit Singh & how he started to work with Pritam Chakraborty & eventually became the music producer cum director for most of Arijit Singh's live shows. He also shares some valuable tips for those who want to pursue a career in sound engineering or music arrangement (without any formal training, in his case though!)
He also croons a Telugu song as he talks about his work in the Telugu movie industry as a music composer for several super hit movies like 'Swamy Ra Ra' & 'Uyaala Jampala'.
Music Label Courtesy:
Saregama Music - 'Swamy Ra Ra'
BGBNG Music - 'Ruka Ruka'
Subscribe to the free podcast on
EPLOG.Media
, the website & enjoy new episodes, every week, on all leading audio streaming platforms.
Write to the host - at eva.bhatt@9xmedia.in or Follow her on Instagram
@evabhattpodcast
Facebook: 9XM.in
Twitter: @9XMHaqse
Instagram: 9XMIndia
Whilst you can watch the show on TV, you can also listen to the entire podcast on the
EP Log Media
website, and across all leading audio streaming platforms as well!
Image Source:- Team 9XM