9XM SoundcastE: Episode 51 With Sukhwinder Singh
In the next episode of 9XM SoundcastE, we bring to you a fun chat with popular singer, Sukhwinder Singh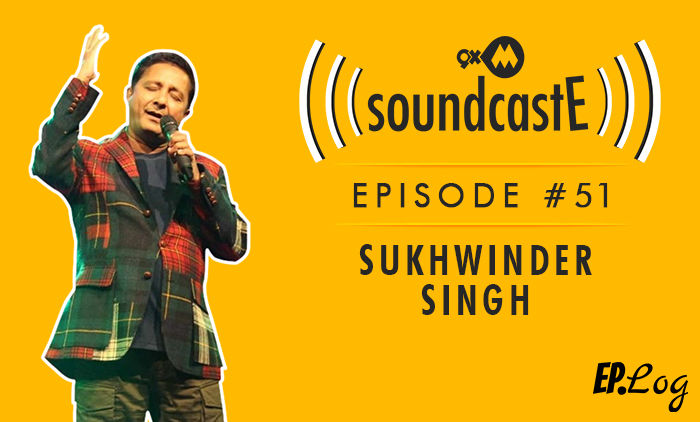 We are back with yet another episode of 9XM Soundcaste. This time we have with us the soulful singer, who has mesmerized us for two decades now. Sukhwinder Singh, shares his thoughts & views on not just 'music', but the ideal way of living life, maintaining a work-life balance ('Action & Relaxation') and finding peace ('sukoon') within, to create better music.
How he balances the 'romance' & 'spirituality', through a 'Sufi' approach, in his music as well as lifestyle. He also speaks about the pain of Partition, while talking about his Punjabi roots & folk music.
Listen to the creative discipline of the man behind unforgettable songs like 'Chhaiya Chhaiya', 'Jai Ho' & 'Chak De'!
This episode is soaked with powerful emotions, simple guidelines and thoughts that matter, today, the most.
Subscribe to the free podcast on EPLOG.MEDIA, the website & enjoy new episodes, every week, on all leading audio streaming platforms.
Write to the host - at eva.bhatt@9xmedia.in or Follow her on Instagram @evabhattpodcast
Facebook: 9XM.in
Twitter: @9XMHaqse
Instagram: 9XMIndia


Music Label Courtesy:
EROS – 'Banthan Chali'
T-Series – 'Layi Vi Na Gayi', 'Hud Hud Dabangg', ' Chammo'
Believe Digital - 'Thayya Thayya'
Whilst you can watch the show on TV, you can also listen to the entire podcast on the
EP Log Media
website, and across all leading audio streaming platforms as well!

Image Source: 9XM Team