9XM SoundcastE : Episode 55 - World Music Day Special with Aditya Shankar, Rahul Hariharan, Gaurav Balani, Arun Solanki and Prince Mulla
This week we have with us not one but 5 talented musicians talking about their journey in the entertainment industry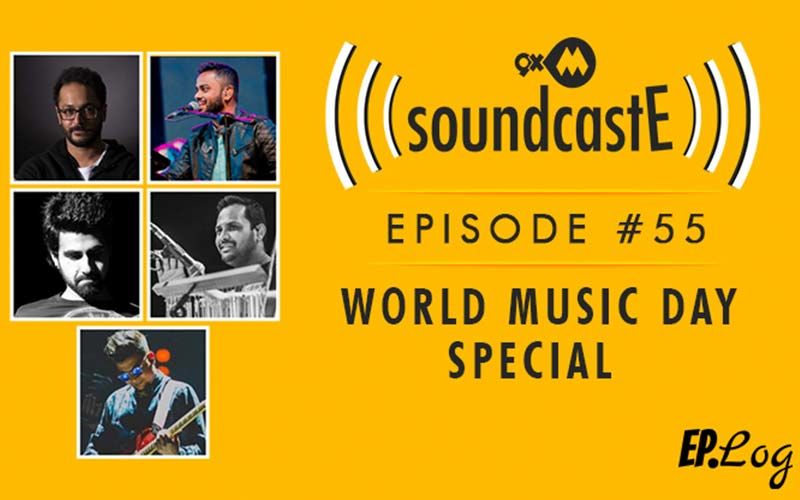 9XM SoundcastE is back and it's tad special this time. This episode features 5 brilliant musicians, who play various instruments for Bollywood movies and concerts. Host Eva Bhatt connects with Aditya Shankar (Guitar), Rahul Hariharan (Drums), Gaurav Balani (Bass Guitar), Arun Solanki (Percussions) & Prince Mulla (Keyboard), who share their beginnings, their experiences. lessons learnt and some tips for upcoming talent.
They are passionate souls who have worked very hard to achieve the success and the heights in their career. Each story is unique and will inspire you in a different way.
Music Label Courtesy:
T-Series – 'Gerua'
Euphoria – 'Maeri'
Subscribe to the free podcast on EPLOG.MEDIA, the website & enjoy new episodes, every week, on all leading audio streaming platforms.
Write to the host - at eva.bhatt@9xmedia.in or Follow her on Instagram
@evabhattpodcast
Facebook: 9XM.in
Twitter: @9XMHaqse
Instagram: 9XMIndia
Whilst you can watch the show on TV, you can also listen to the entire podcast on the
EP Log Media
website, and across all leading audio streaming platforms as well!