9XM SoundcastE : Episode 56 With Raftaar
This week we have with us noted rapper, composer– lyricist & a fabulous dancer, too – Raftaar talking about his journey in the entertainment industry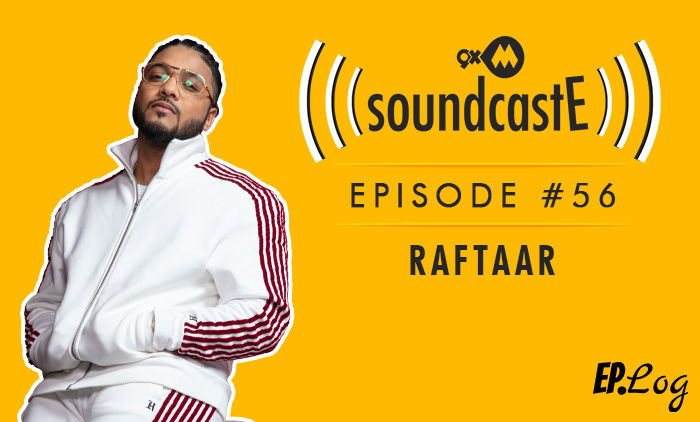 9XM SoundcastE is back and it's tad special this time because this time our guest is the noted rapper, composer – lyricist & a fabulous dancer, too – Raftaar. He joins Host Eva Bhatt, in this episode, to share his rollercoaster of a musical journey from Dilin Nair to Raftaar. From his feeling like an 'outsider', during his growing years in Delhi, to accepting his roots, with pride & gratitude, that he expressed in his album 'Mr. Nair'.
From drawing to dancing, how he found his ultimate creative satisfaction in writing lyrics that expressed his world, in the best way! How Eminem & Linkin Park inspired him to study the genre of Hip Hop music & learn that it is all about 'expression'. He talks about his jamming sessions with Lil Golu & Ikka, joining Mafia Mundeer to being signed up by Manj Music and then going solo. The 'Dhakkad' rapper has some brilliant, practical tips for aspiring talent, in this episode.
Music Label Courtesy:
Raftaar – 'Proud' – Mr. Nair
Subscribe to the free podcast on EPLOG.MEDIA, the website & enjoy new episodes, every week, on all leading audio streaming platforms.
Write to the host - at eva.bhatt@9xmedia.in or Follow her on Instagram
@evabhattpodcast
Facebook: 9XM.in
Twitter: @9XMHaqse
Instagram: 9XMIndia
Whilst you can watch the show on TV, you can also listen to the entire podcast on the
EP Log Media
website, and across all leading audio streaming platforms as well!