9XM SoundcastE: Episode 58 With Papon
Here comes another episode of 9XM SoundcastE and this time our guest is the very talented, Papon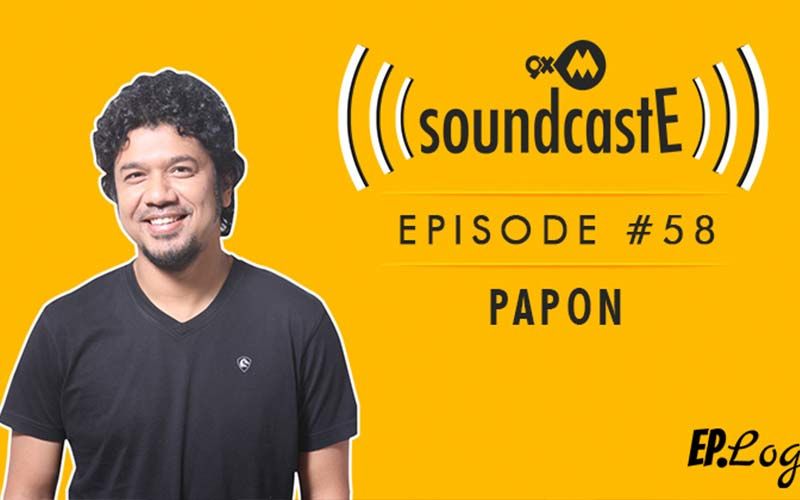 9XM SoundcastE is back with another very entertaining episode. In this episode, loved by millions for his distinct voice & soulful singing, Papon talks to Host Eva Bhatt, about his rich musical background (His father being 'Bihu Samrat'), his love for Ghazals (pays tribute to Jagjit Singh) and his creative discipline as a musician as well as a live show performer.
Papon also talks about how Rohan Sippy spotted him & gave him his debut song 'Jiyein Kyu' to his song in 'Barfi', 'Sultan' & the award-winning song 'Moh Moh Ke Dhaage'. As a live performer, how he connects with the energy of his live audience, by 'living the moment' and that's when "Your stage becomes your living room"! He also shares about his tendency to forget lyrics, all the time, tweaking the tune, sometimes, on stage and just being spontaneous.
He talks in detail about the power of folk music and how he wants to revive it, while singing Assamese folk songs & some independent songs. Listen to this episode, to enjoy these gems, by Papon, exclusively on this Podcast.
Music Label Courtesy:
Papon – 'Din Guzrein Woh'
Assamese Folk - Boitha Maro, Paar Hobo Aei Xomoy
Saregama - 'Shola Hoon'
Subscribe to the free podcast on EPLOG.MEDIA, the website & enjoy new episodes, every week, on all leading audio streaming platforms.
Write to the host - at eva.bhatt@9xmedia.in or Follow her on Instagram
@evabhattpodcast
Facebook: 9XM.in
Twitter: @9XMHaqse
Instagram: 9XMIndia
Whilst you can watch the show on TV, you can also listen to the entire podcast on the
EP Log Media
website, and across all leading audio streaming platforms as well!
Image Source: 9XM Team