9XM SoundcastE: Episode 66 With Puneet Sharma, Priya Saraiya And Hussain Haidry
We are back with yet another episode of 9XM SoundcastE and this time our guests in the lyricist special episode are Puneet Sharma, Priya Saraiya and Hussain Haidry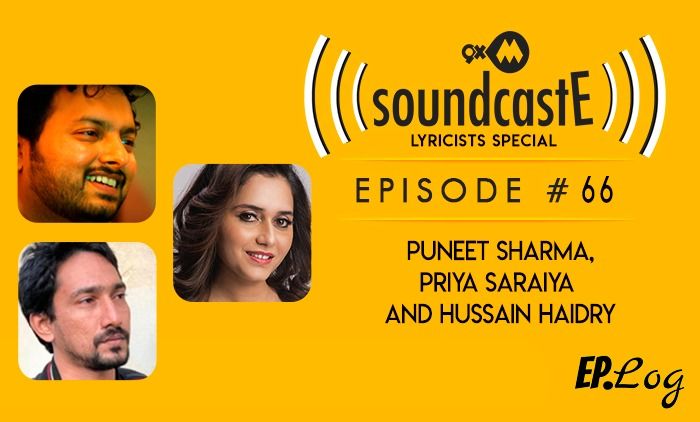 9XM is back with yet another episode of 9XM SoundcastE. This episode is a part of our special series featuring some of the most prolific & award-winning writers/lyricists of our Hindi entertainment industry, who have come together to voice their concern about lyricists not getting their rightful 'credit', through an anthem called, 'Credit De Do Yaar'.
Listen to Host Eva Bhatt's interactions with three young lyricists of recent times - Puneet Sharma (Gulabo Sitabo, Sanju) Priya Saraiya ('Saibo', 'Sunn Saathiya') & Hussain Haidry (7 songs of Mukkabaaz, 'Ishq Ka Hafiz')
These versatile writers share their individual journey, with their set of challenges, experiences and learning along with some valuable tips for newcomers, especially from 'small towns'. Each has a different outlook, an interesting perspective towards the art of creative writing and the problem of missing 'credits', faced by lyricists in Bollywood.
Subscribe to the free podcast on EPLOG.MEDIA, the website & enjoy new episodes, every week, on all leading audio streaming platforms.
Write to the host - at eva.bhatt@9xmedia.in or Follow her on Instagram
@evabhattpodcast
Facebook: 9XM.in
Twitter: @9XMHaqse
Instagram: 9XMIndia
Whilst you can watch the show on TV, you can also listen to the entire podcast on the
EP Log Media
website, and across all leading audio streaming platforms as well!
Image Source - Team 9XM