Ab Rulayega Kya Saale: Junaid Malik's Soulful Song Releases On United White Flag's YouTube Channel; Leaves Fans Nostalgic
Actor Junaid Malik's new song 'Ab Rulayega Kya Saale' gets released on the YouTube Channel of United White Flag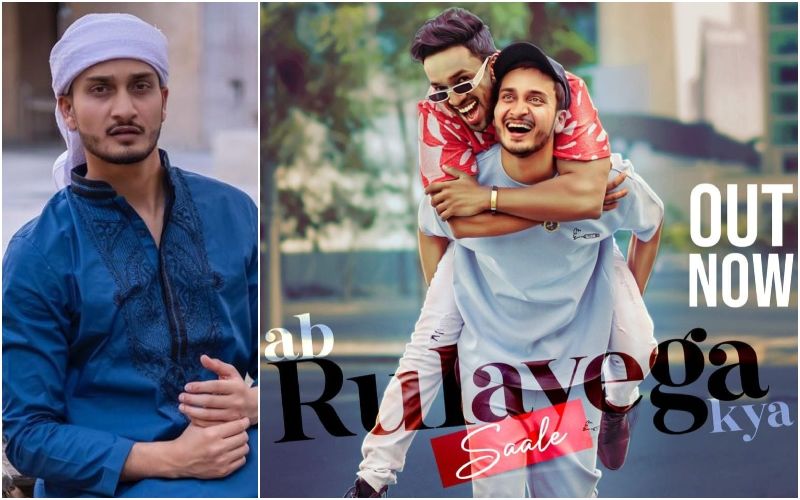 Actor Junaid Malik has released his latest song, titled 'Ab Rulayega Kya Saale' on the YouTube channel of United White Flag. The song, directed by Rammjii Gulatii and produced by Jitin Agrawal and Rajesh Talesara, features Malik's powerful vocals and captivating visuals.
'Ab Rulayega Kya Saale' is composed by renowned musician Goldie and offers a fresh and contemporary sound. The song carries friendship and true friendship bond and explores themes of friendship. Malik's soulful rendition, combined with the beautiful composition, strikes a chord with listeners.
The music video, shot with stunning cinematography, adds an extra layer of visual storytelling. The captivating visuals, coupled with Malik's intense performance, takes the song's impact to another level. The video has already garnered a significant number of views on the United White Flag YouTube channel.
Junaid Malik, with his talent and dedication, is quickly making a mark in the music industry. 'Ab Rulayega Kya Saale' showcases his versatility as an artist and his ability to connect with the audience on an emotional level. The song has been receiving positive feedback from fans and music enthusiasts alike.
With the support of United White Flag, the song has gained immense visibility and is expected to make waves in the industry. The production quality and creative direction of the music video further add to its appeal. The team behind the song has left no stone unturned to create a memorable experience for viewers.
Fans and followers of Junaid Malik can now enjoy the song 'Ab Rulayega Kya Saale' on the YouTube channel of United White Flag. The track is a testament to Malik's passion for music and his commitment to delivering top-notch performances.
Image Source: Instagram