Abhijeet Bhattacharya Booked For Molestation
Here's the latest update from the world of Bollywood. We bet you wouldn't want to miss this. Read on for details... Singer says he is being targeted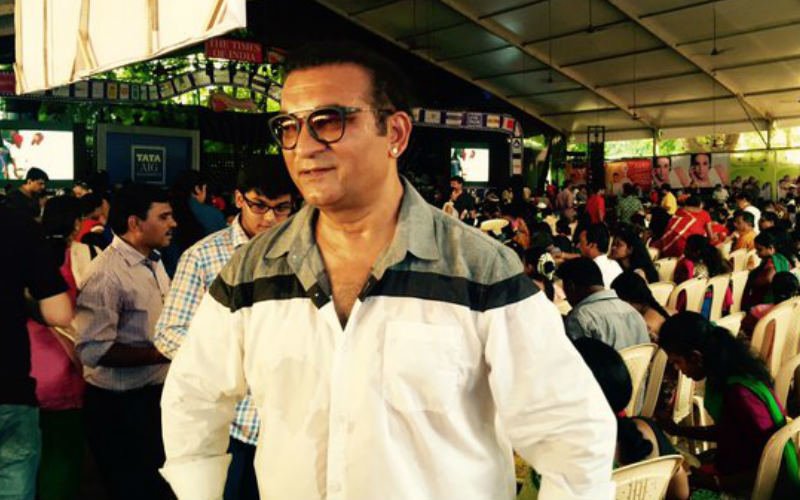 Abhijeet Bhattacharya has been accused of molesting a 34-year-old woman at the Lokhandwala Durga Puja Mandal.
An FIR was registered against the Bollywood singer at Oshiwara police station late on Thursday.
According to the complainant, Abhijeet, who is one of the organisers of the puja, misbehaved with her while she was watching Kailsah Kher's performance.
When she stood up to watch the show because of overcrowding, he allegedly touched her inappropriately. On objecting, the complaint has further stated, Abhijeet threatened her with dire consequences.
The singer, however, has denied harassment charges. He says he merely had an argument with the woman, whose uncle is also one of the organisers of the puja.
Abhijeet was recently in news for opposing Ustad Ghulam Ali Khan's concert in India, calling the Pakistani Ghazal singer a 'Dengue Artiste From Terrorist Country'. (Singer Abhijeet Calls Ghulam Ali A 'Dengue Artiste', October 9)
The singer has hinted that he is being accused because of his stand on the issue. He tweeted this morning: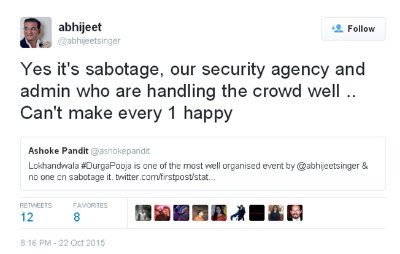 Thumbnail Image Source: twitter/abhijeetsinger