Bam Bholle Song From Laxmii Out Now: Akshay Kumar's Act As A Transgender Woman Is Powerful And Goose Bump Inducing - WATCH
A new song titled Bam Bholle from Akshay Kumar and Kiara Advani's Laxmii is out now. Akshay's powerful performance of a man who has been possessed by the spirit of a transgender woman is goose bump inducing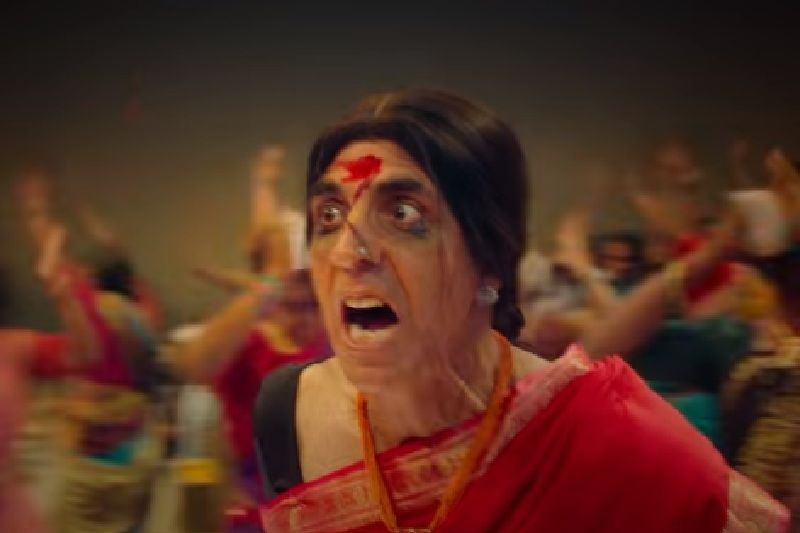 Akshay Kumar and Kiara Advani's film Laxmii is all set to release during the festival of Diwali. The trailer of the film managed to create a great amount of buzz among the masses. The first song titled Burj Khalifa too became a super hit. Now, the makers have released the second song titled Bam Bholle. Sung by rapper and singer Viruss, Bam Bholle is the recreated version of his song that was released three years ago.
The video of the song has Akshay Kumar dressed in a saree dancing with full power. The story of Laxmii is about a man who has been possessed by the spirit of a transgender woman who wants to seek revenge from the people who wronged her. Akshay delivers a very powerful performance with his expressions being on point. It is trippy and has the potential to become one of the favourites of all the Akshay Kumar's fans. The actor has managed to drench himself in the persona of a transgender woman and seems to be doing full justice to it. In 3 minute 9 seconds long song, not once our eyes moved away from Akshay Kumar.
Watch the video of Bam Bholle here:
Rapper Viruss who makes his Bollywood singing debut with this song shared that Akshay himself loved the song very much. He was quoted saying, "It was a great experience working with the whole team. Appreciations came from each one of them but the best one was from the man himself - Akshay Kumar. He told me that he had heard the original version earlier and absolutely loved it. He also added that the song has superb energy and a very positive vibe. He was very excited and energetic on the set."
Image Source: YouTube