Bambai Mein Ka Ba First Look Poster: Manoj Bajpayee And Anubhav Sinha Are Ready To Make You Groove With The Bhojpuri Rap
After releasing the teaser of the Bhojpuri rap, the first look poster of Bambai Mein Ka Ba featuring Manoj Bajpayee is released. His swag is another level. Check out the photo here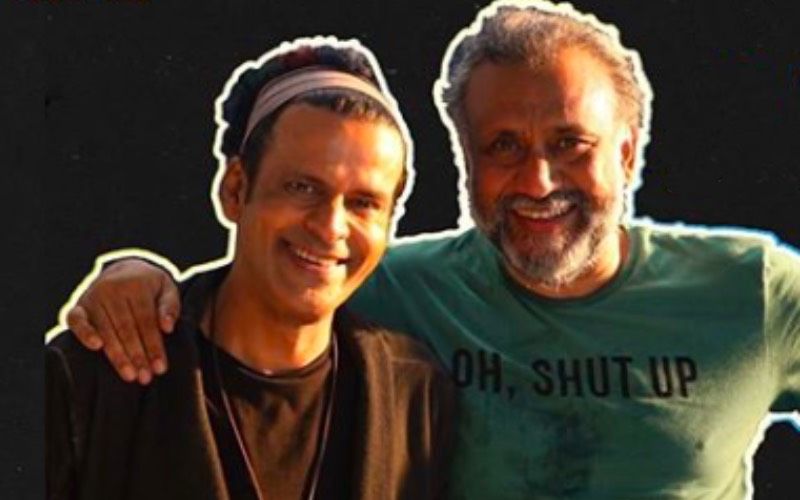 The excitement and buzz surrounding the launch of renowned producer-director Anubhav Sinha's first Bhojpuri music video 'Bambai Mein Ka Ba' featuring the versatile actor Manoj Bajpayee has built huge anticipation among the audience and also piqued everyone's curiosity. Earlier this month, Anubhav Sinha released the teaser of his highly-anticipated Bhojpuri music video, 'Bambai Mein Ka Ba', that marks his collaboration with his versatile actor friend, Manoj Bajpayee. Building the anticipation even further, Anubhav Sinha – the creator, producer and director of the song has recently dropped the poster of the song showcasing Manoj in an upbeat mood!
Ever since the song's teaser was launched last week, the fans of the versatile actor couldn't stop praising the actor's singing prowess and looking forward to watching the full song. Also, the director-actor duo, who have also been friends for over two decades, recently launched a video talking about the making of the song, making the audience wanting for more! The duo also shared how they are collaborating together on the song and coming together after 26 years.
Composed by Anurag Saikia and penned by Dr Sagar, 'Bambai Mein Ka Ba' was shot at a city studio in a day in the midst of the coronavirus pandemic. "I have finished shooting most of my songs in one day, including the popular track 'Dus Bahane' and fortunately all those songs have been chartbusters," informs Anubhav. Manoj took to social media to share the poster of the song with his fans and within no time Anubhav reposted the poster echoing same sentiments!
Produced by Benaras Mediaworks and directed by Anubhav Sinha, in collaboration with T-Series, the song 'Bambai Mein Ka Ba' featuring the versatile actor Manoj Bajpayee will be launched soon.
Some time back, a video was released of the director-actor duo talking about how the song came into existence and how it falls in line with the current socio-cultural norms. Both Manoj and Anubhav shared interesting anecdotes and experiences from their own lives and their personal connections with Bhojpuri. Check out the BTS video here:
Image source: Instagram/bajpayee.manoj