Bombay Jayashri Health UPDATE: Singer Undergoes Surgery After Suffering Aneurysm; Says Her 'Recovery Is On The Right Track'
Bombay Jayashri is recuperating at a private hospital in UK, after undergoing surgery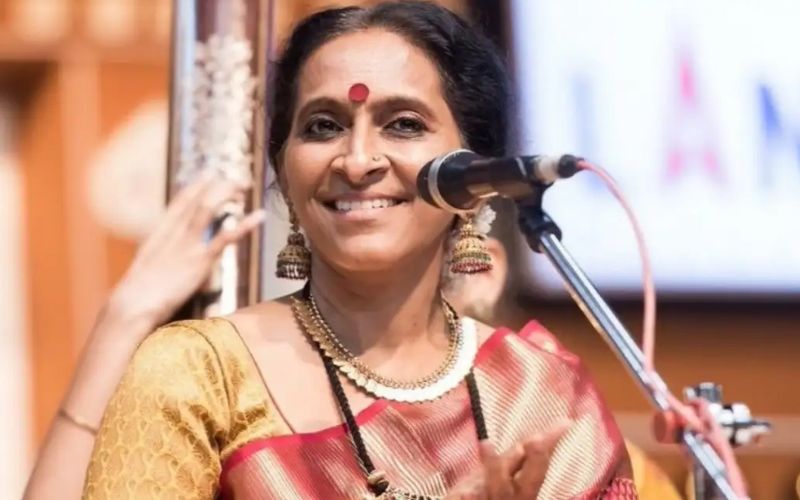 It was on March 24, when it was reported that Carnatic singer Bombay Jayashri was rushed to the hospital after she was found unconscious in her room during a tour in the United Kingdom. The Hindu had reported that she had suffered an aneurysm. She was scheduled to perform at the Tung Auditorium, Yoko Ono Lennon Centre, University of Liverpool on Friday evening when she fainted.
The media publication had gone on to state that her family had issued a statement regarding the same. The Padma Shri recipient and veteran singer had to undergo a surgical procedure the same day. Now the family has again taken to Jayashri's official social media handle to share an update on her health and recovery. They have stated that she is currently recuperating and her road to recovery is on the right track. The statement further expresses gratitude towards fans and friends for their prayers and well wishes.
The statement reads, "The medical interventions have been very effective. Jayashri Ramnath's road to recovery is on the right track. The NHS staff have been incredible. The Indian government has been by our side every step of the way. We thank everyone for their love, support and prayers."
If reports are to be believed the Sangita Kalanidhi designate's family is planning to bring her back to Chennai for further treatments in the next few days.
For the unversed, she made a name for herself by singing songs in various Indian languages including Tamil, Telugu, Kannada, Malayalam and Hindi movies. Hailing from a musician family, Jayashri is the fourth generation music practitioner in her family. The singer is truly one of the most loved and sought-after musicians in today's time.