Dhinchak Pooja's Naach Ke Pagal Crosses 3 Million Views: Cringe-Pop Queen's New Single Could Make You Go 'Pagal'
Cringe-Pop Queen Dhinchak Pooja is back with her latest offering titled Naach Ke Paagal, and before we talk about it, you need to listen to it for yourself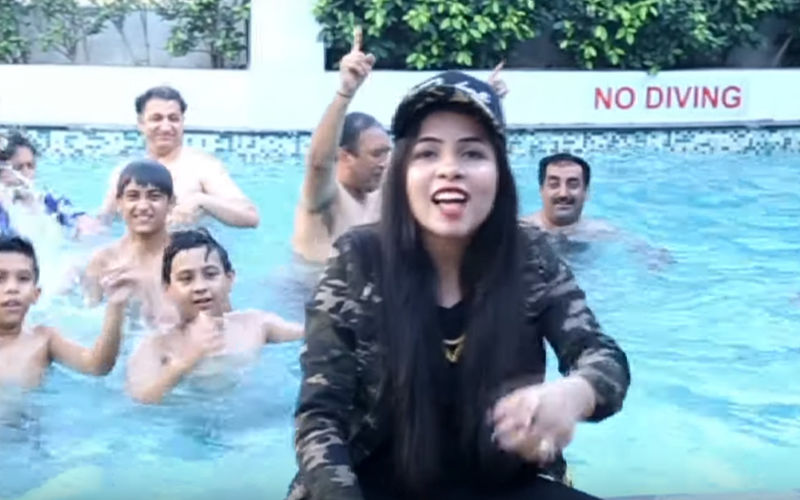 Cringe-Pop Queen Dhinchak Pooja is back with her latest offering titled Naach Ke Paagal which will simply make you go, "why on the earth did we listen to this song?" Before we start talking about it, you need to listen to it for yourself and then come back here again. Watch the song below:
Well, guess now you know what we are talking about. From it's random lyrics to the random setting of the video which has no relevance to each other at all, the song will definitely make your ears bleed. If you think Dilon Ka Shooter and Selfie Mene Leli Aaj is a disaster, then you're absolutely wrong because her's latest offering is the epitome of disaster. Also, the terrible music, cinematography, lyrics will be etched in your mind. FYI, the video is currently trending on YouTube.
In the video, it has a kid who is dressed in Spider-Man and a ghost fighting each other, (don't know why they are featuring in the video) and some people dancing in a pool. The video also showcases two women who are seen swaying and twerking like something and trust us they are unmissable. The thing about her music is that it always goes viral without fail, not for good reasons, and gets people talking on social media and this song is no less than her previous songs.
Image source: YouTube/ Dhinchak Pooja