Dhvani Bhanushali Finally Goes Scuba Diving In the Maldives After Taking Lessons Ahead Of Her Vacation; Says 'Diving Is Hectic Kids'
After the release of her superhit song Nayan, Dhvani Bhanushali goes scuba diving in the Maldives. The singer had taken scuba diving lessons ahead of her vacation. Check it out!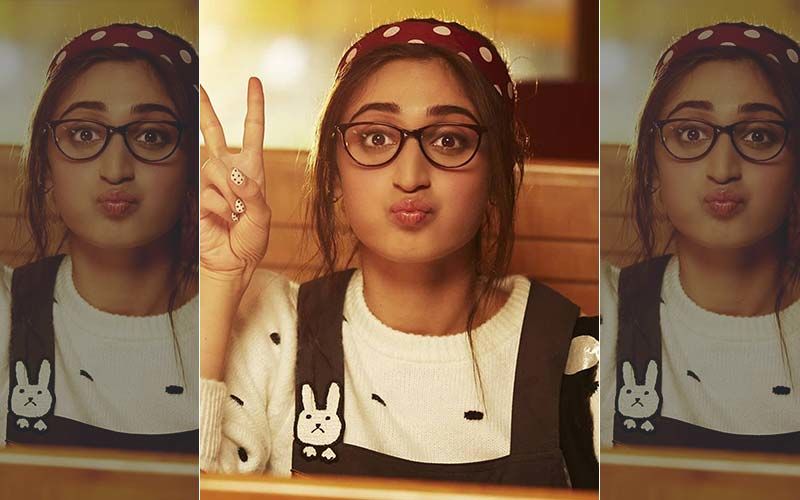 Indian pop singer Dhvani Bhanushali is on a roll! Dhvani, who started her career by featuring in the remake version of T-Series' Leja Leja, has been delivering back-to-back hits. She recently released a single, titled Nayan, and the song is a smashing hit! After the release of the song, Dhvani jetted off to the Maldives and had been prepping for her vacation for quite some time now. Dhvani had been taking scuba diving lessons ahead of her Maldives vacation, and now that she was all ready, she finally went scuba diving.
Dhvani Bhanushali has been sharing glimpses from her Maldives vacay, and she took to her Instagram stories to share about her diving experience. She had taken a 2-day diving lesson at Dive India Mumbai, and shared about her experience diving in the Maldives. She wrote, "Diving is hectic kids." In another video clip, she can be seen conversing with an instructor, asking him if she is a good student. The instructor says yes, after which Dhvani tells him, "Don't do it for the camera." The instructor then jokes about her paying him to say yes, but later agrees that she is a good student.
Dhvani also shared a picture of her posing with the clear blue waters in the background. She wrote, "Best escape I could've asked for." Take a look: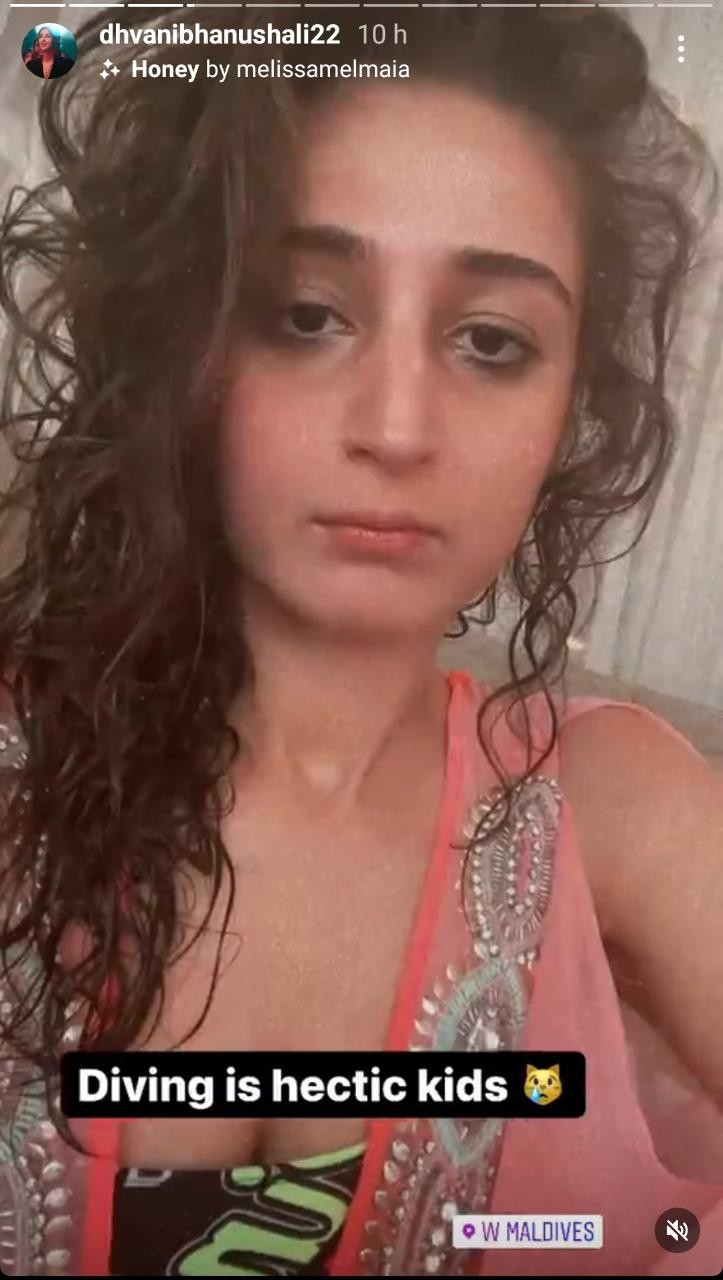 Meanwhile, sharing a glimpse of her superhot song Nayan, Dhvani Bhanushali wrote about all the efforts and hard work she put into the song and thanked fans for their amazing response to the song. "All our efforts, the 18 hour long shoots, rehearsals tirelessly, working non-stop for this song to be made! All worth it.. Thanks for all the love and support #Nayan," wrote Dhvani. For those who haven't seen the music video yet, check it out below.
ALSO READ: Dhvani Bhanushali's Music Video Vaaste Registers Record-Breaking 1 Billion Views On Youtube