Gully Boy Song, Apna Time Aayega: It's 'Time' Ranveer Singh Becomes A Professional Rapper!
This Gully Boy is sure to win hearts with this one. Ranveer Singh's Apna Time Aayega from Zoya Akhtar's film is a catchy number, crooned like a pro by Singh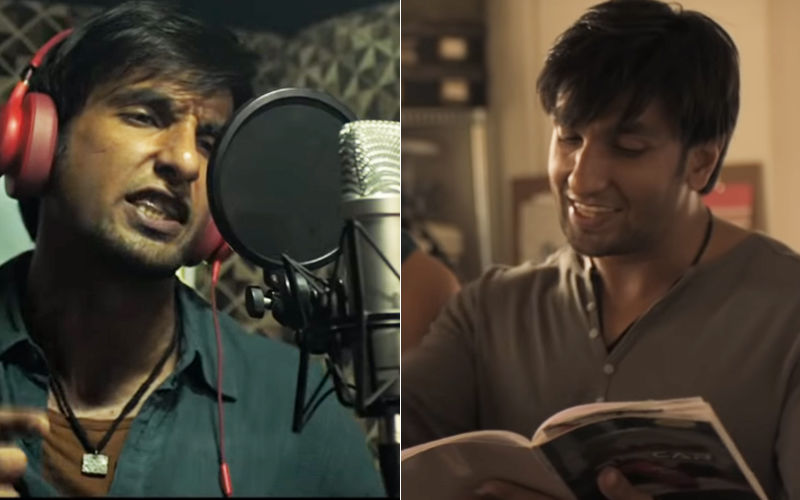 Here comes Apna Time Aayega from Gully Boy. The song, has been sung by Ranveer Singh and composed by Dub Sharma and Divine. It's a high octane number with peppy beats and interesting lyrics, which have been again penned by Divine. For those unaware, Gully Boy is based on the lives of street rappers Divine and Naezy.
The song, Apna Time Aayega, shows the struggle Ranveer's character goes through to achieve his dream of becoming a renowned rapper. Check the video of the song below:
A few days back, the makers released the trailer of the film. Ranveer brought the house down with his LIVE rapping performances. The cast had also celebrated Farhan Akhtar's birthday at the event too.
Ranveer, just like for all his films, is extremely excited about Gully Boy, especially because the actor has rapped in most of the songs of the film. Talking about the film, Ranveer Singh had told Times Now, "Gully Boy is very dear to me. I strongly feel for these characters, these people are marginalized disenfranchised people from the lowest strata of the society who have a very tough existence. It's a very difficult life. They find their expressions as artists. They have started a music scene that is so unique. It is in Mumbaiya bhasha (dialect). These kids are 17 or 19 and they are writing social commentary about what's fuck**d up in this system. They are making such strong observations, strong comments on the state of affairs. What I feel will bring a change is that now thousands of kids are listening to that. So I will do what I can do to give this musical talent a platform." Gully Boy is slated to hit theatres on February 14. And to talk about the latest song from the film, well, as we said earlier, Ranveer can surely consider rapping as a full time career option. What say?

Image Source:-Youtube/zee music company