Hashtag Love Soniyea TEASER: Mahira Sharma And Paras Chhabra Ooze Pure Lockdown Love Goals – WATCH
Mahira Sharma and Paras Chhabra's new single Hashtag Love Soniyea's teaser is out now. The teaser features both Bigg Boss 13's former contestant in a cute homely setting which will leave you wanting for more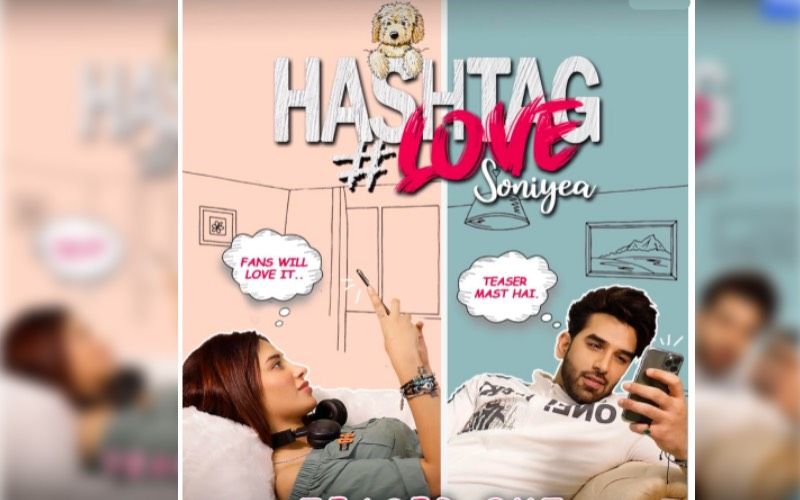 All Pahira fans out there, as fondly called by Mahira Sharma and Paras Chhabra fans, here's a wonderful treat for you guys to make your quarantine days bearable or to even fill the boring lockdown phase with love because it is all about 'Hashtag Love Soniyea.' The former contestants of Bigg Boss 13 Mahira and Paras have released a new teaser of their new single and trust us, the duo exude quarantine goals. Even though there's no such thing, Mahira and Paras have discovered this term and all thanks to their recently released single, titled, Hashtag Love Soniyea.
The teaser features both Mahira and Paras in a cute homely setting. This twenty-seven seconds long teaser oozes their adorable chemistry and it will leave you wanting for more than you even desire. In the video, Mahira is looking absolutely beautiful as always while Paras is looking desirable and dashing. We also see how they are bonding with each other through video calls and also talking over phones. Paras and Mahira are also seen flaunting their culinary skills and we are sure it would be a treat for the fans.
"I am so happy that people are liking the teaser. It is not even 24 hours and I am flooded with dms and messages of positive response from fans. Thank you so much for your love and appreciation," says Sharma. The song will be releasing soon on YouTube, till then stay tuned and watch the teaser below:
Hashtag Love Soniyea starring Mahira Sharma and Paras Chhabra is crooned by Piyush Mehroliyaa and the song is rapped and the lyrics are penned down by MellowD.
Image source: YouTube/ MB Music