Independence Day 2020: URI, Manikarnika, Raazi; New-Age Bollywood Patriotic Songs That Will Swell Your Heart
As India is going to celebrate its 74th Independence Day tomorrow, we have brought you some new-age Bollywood Independence Day songs that will reignite your love for the country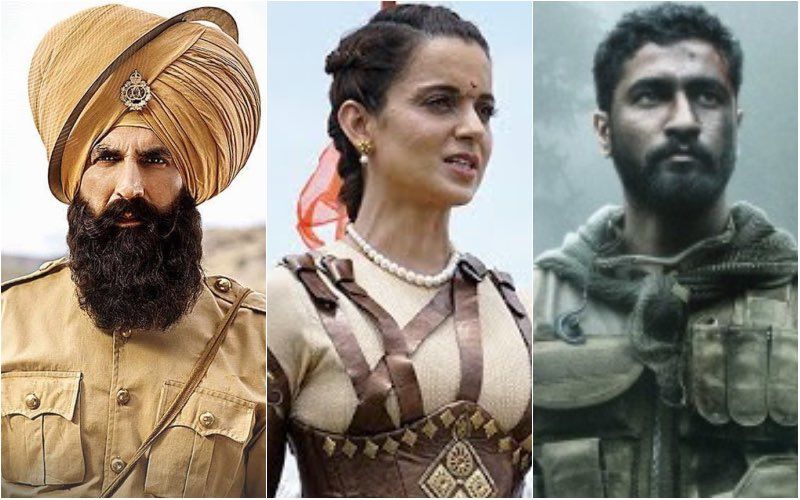 India will celebrate its 74th Independence Day tomorrow and there is patriotic fervour all around us already. The 15th day of August is marked as a historic day when India got Independence in the year, 1947. Every year on Independence Day, we always get to hear old classic patriotic songs like Maa Tujhe Salaam, Mere Desh Ki Dharti, Kandhon Se Milte Hain Kandhe, Yeh Jo Desh Hai Tera, Mera Rang De Basanti Chola, Ae Mere Watan Ke Logo, Ab Tumhare Hawale Watan Saathiyo and many more which are considered to be timeless. These songs not only evoke a sense of patriotism within us but also gives us goosebumps. However, this time around, we thought of making a list on some new-age Bollywood Patriotic songs.
Even though these tracks are packed with upbeat music, they will never fail to reignite your love for the country. The songs we have presented in the list will instantly ignite 'Deshbhakti' inside you. On that note, take a look at these new-age Bollywood patriotic songs that will be cherished forever and we are sure, you will like it.
1. Teri Mitti from Kesari: From the lyrics to the tune of the song, it will move you to the core. Plus, B Praak's solid vocals take the song to another level
2. Challa (Main Lad Jaana) from URI: Needless to say, but whenever we listen to this song, our josh automatically becomes super high and we are sure it will be the same for you guys too.
3. Bharat from Manikarnika: This song may not be known to everyone but this is a true gem. Shankar Mahadevan's soothing voice and its tune will make you hum this song all day long.
4. Ae Watan from Raazi: There are two versions of this song, one is from Arijit Singh and the other one is from Sunidhi Chauhan have. No matter what, the feel of this song is out of the world. The love for your country multiples 100 times.
5. Rang De Basanti from Rang De Basanti: This peppy track can never be old. Even though the list comprises of all the new songs from 2019-2020 but this one track will compel you to dance and will colour you in tricolour.
6. Ghamand Kar from Tanhaji: This song is sung and composed by Sachet Tandon and Parampara and man, this powerful and power-packed song will give you goosebumps. Not only that, it instantly brings out the patriotism and a fighter in you.
Image source: YouTube/ T-Series/ Zee Music Company