Jo mujhe Deewana Karde: Tulsi Kumar Talks About Batteling Stereotypes Around Her Songs In Indian Music Industry
Jo Mujhe Deewana Kar De features Tulsi Kumar & Rohit Khandelwal and the song is sung by Tulsi Kumar & Manan Bhardwaj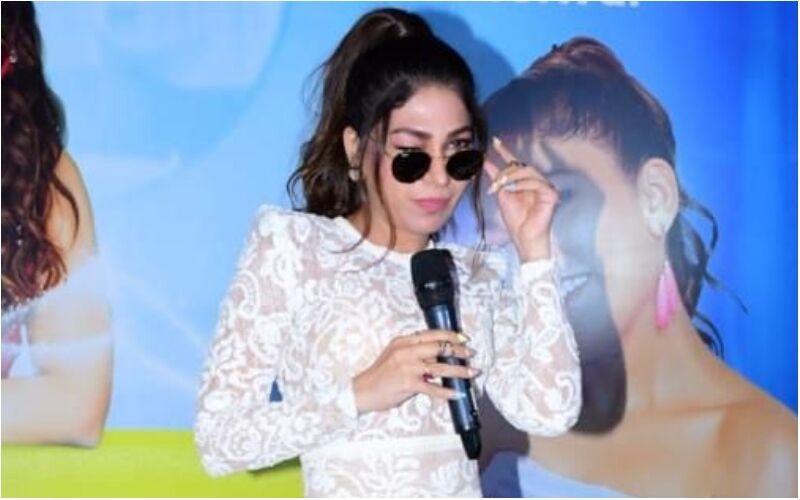 T-Series just released Jo Mujhe Deewana Kar De sung by and featuring Tulsi Kumar at an event with much aplomb and fanfare!

The young and super successful artist, Tulsi Kumar has collaborated with dance maestro, choreographer Ganesh Hegde for the peppy, vibrant and dance number, for the very first time. The song number is themed against 'sugar, spice and all things nice' and the song launch event was exactly that!
Launching the song with a bang, Tulsi, her co-star Rohit Khandelwal, co-singer Manan Bhardwaj and director-choreographer Ganesh Hegde set the stage on fire with their quick and witty replies and hilarious banter with each other. Ganesh Hegde opened up on how he had to embrace Tulsi's spicy side while Tulsi shared how she has always had a penchant for dancing and requested Hegde to make her dance to the most difficult steps!
However, amid the much fun filled launch, Tulsi also spoke about the eco-system around Indian music industry and revealed how she is breaking stereotypes with her new release.
She said, "Things are changing and you have to adapt to the changes and I always wanted to different genre of songs. I feel industry mein ek norm hain agar aap koi romantic song kare ya Indian avatar main dikh jaye, logo ko aise lagta hain ke she wont be able to justify that," she continued. "So that's the reason why I wanted to do this, much alag karna that and I have been bombing my self out on reels and doing new things. So I wanted to do something for my audiences in my music video and that is how I got that opportunity."
The audience was seen donning devil horns in the event as props, something which is in line with the theme of the song along with a special photo ops backdrop for all to take pictures at, which surely set the mood for the song launch celebrations. What's more?
Instead of opening the floor for questions to the makers of the song, Tulsi portrayed her iconic bubbly side and said "this time there will be a role reversal. Normally the audience asks us questions but this time round, I will ask them questions!"
She put on a pair of chic glares and took the microphone asking them questions like "Sugar or Spice. Which personality do you relate with more?" and "If you have to propose to someone will you do it in a sugary and shy way or a spicy and upfront manner?" The questions that the effervescent Tulsi asked the audience left them in splits and surely put a million-dollar smile on everyone's faces because this is surely a first for them!
Interestingly, Ganesh Hegde who not only directed and choreographed the number also took a keen interest in Tulsi Kumar's styling and might we add he did a splendid job. Well, taking a look at the newly released song, we for one can surely say that the video and the song launch event definitely made us smile from ear to ear! Refreshing, vibrant and foot-tapping, Jo Mujhe Deewana Kar De is out now on YouTube!
The song is already surpassing several milestones on the streaming platform and surely with reason.
Gulshan Kumar & T-Series Presents Bhushan Kumar's "Jo Mujhe Deewana Kar De" featuring Tulsi Kumar & Rohit Khandelwal is sung by Tulsi Kumar & Manan Bhardwaj. The single is composed on a folk music tune by Manan Bhardwaj and is directed by Ganesh Hegde.
Image Source: Instagram