Lata Mangeshkar's Peddar Road Building Gets Sealed By BMC After Resident Tests Posive For COVId-19; Legendary Singer And Family Are Safe
Legendary singer Lata Mangeshkar's Peddar road building is sealed by the BMC after some tested positive for COVID-19. As the well-wishers and fans were concerned for the singer, the family released a statement confirming that the singer and her family are safe. Read On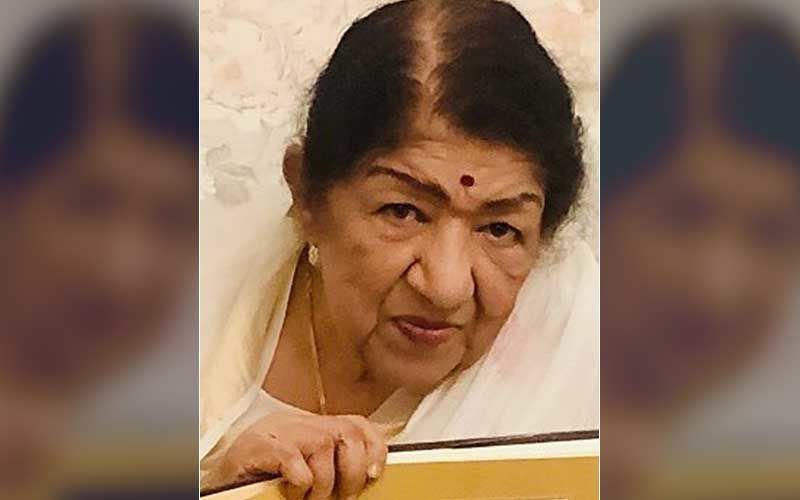 Over the months, the country is dealing with the COVID-19 pandemic crisis, while scientists and researchers continue their search of a vaccine to fight the deadly virus. Meanwhile, currently, Maharashtra is the most affected state in India with a maximum number of COVID-19 positive cases, with a spike in numbers every day. Now, the latest reports state that legendary singer Lata Mangeshkar's Peddar road building is sealed by the BMC after some tested positive for COVID-19. As the well-wishers and fans were concerned for the singer, the family released a statement confirming that the singer and her family are safe.
According to a report in the Times of India, legendary singer Lata Mangeshkar's building is sealed by the BMC officials. The reports state that as per sources, approximately 11 COVID-19 positive cases are found in Prabhu Kunj, the Peddar Road building where Lata Mangeshkar and her sister Asha Bhosale have lived for years. As per the report, singer Asha Bhosale moved to a new place in Lower Parel and is currently residing in her farmhouse at Lonavala. While Lata Mangeshkar continued to stay in the building, as per reports, it's not confirmed if the singer is at her Peddar Road residence.
As well-wishers of the singer were concerned about her well-being, the family released a statement on the same. As reported by TOI, the statement released by the family read, "We have been inundated by calls all evening enquiring whether Prabhu Kunj is sealed. The Building Society and the BMC have sealed it from the onset of the epidemic as we have senior citizens at home and in the building and it is mandatory to take these precautions. Even our usual festive Ganesha celebrations was a simple familial one this time to cooperate and support social distancing. Please do not react to any hearsay on the health of our family members especially. We, as a building society, in unison are taking utmost caution, care and co-operating to ensure the well being and safety of all the senior citizens especially and all the other residing members as well. By God's grace and the wishes of so many, the family is safe!"
Meanwhile, the Coronavirus pandemic has vastly affected the country, taking several lives over the months and there seems no end to it even now. So far, celebrities Amitabh Bachchan, son Abhishek Bachchan, Genelia D'sSouza, and Kanika Kapoor tested COVID-19 positive, but have also recovered. Also Read:
Amitabh, Abhishek, Aishwarya, Aaradhya Test Positive For COVID-19: Lata Mangeshkar Worries About Bachchans And Says, 'It's Like A Slap In The Face'
Image source: Instagram/Lata Mangeshkar