Monali Thakur Reveals She Secretly MARRIED Maik Richter In 2017: 'This Will Come As A Shock, None Of My Industry Friends Were Aware Or Invited'
Monali Thakur, who recently dropped her new single Dil Ka Fitoor, has now revealed that she had been secretly married to Maik Richter for the last 3 years and none of her industry friends were aware of it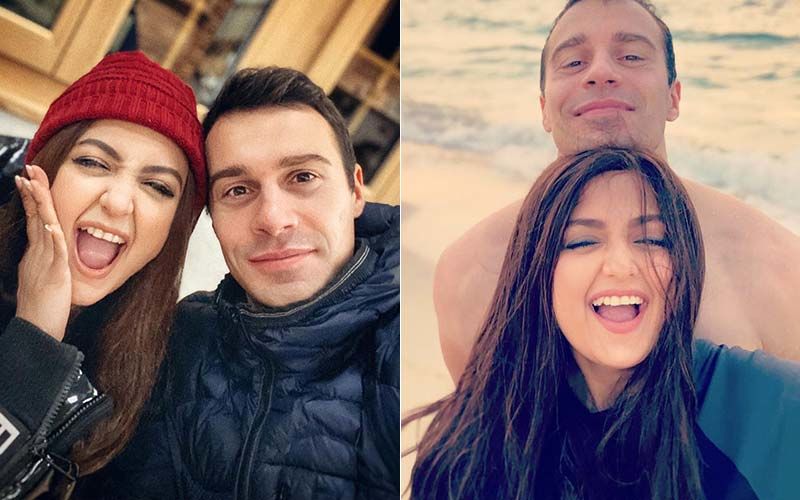 Singer Monali Thakur, known for having crooned several hit Bollywood songs such as Moh Moh Ke Dhaage, Sawaar Loon, and many others, has now revealed that she has been married for three years now, and nobody from the industry knew! Through her social media posts, people were aware that she was dating Maik Richter, a Switzerland-based restaurateur, for quite some time now and her latest single Dil Ka Fitoor, which released on Tuesday, even featured Maik Richter. Monali revealed they tied the knot in 2017 and kept their marriage a secret because they didn't have a conventional wedding.
While speaking to The Times of India, Monali said, "The news of my marriage will come as a shock to many as none of my industry friends were aware or invited. We kept delaying the ceremony and announcement and three years just passed by." She also said that she knows people are going to be really angry once they find out she has been married for 3 years. "Mujhe pata hai bahot gaali padne wali hai logon se (I know people will be very angry with me), but I think when we have our wedding ceremony and invite people for the celebrations, they won't be upset anymore."
However, for this ceremony, they haven't yet finalized anything as they are waiting for things to go back to normal.
Image Source: Instagram/monalithakur03/maaaik_richter