Naiyyo: AKASA And Raftaar Blend Hip Hop And Pop Music For A Kickass Track
Indian pop queen, AKASA and India's favourite rapper, Raftaar have come together for a song called Naiyyo and it is entertaining AF.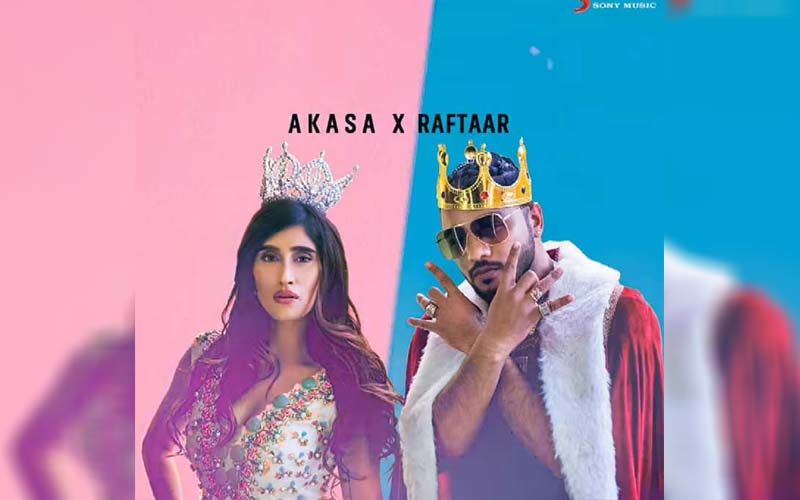 Indian pop queen, AKASA and India's favourite rapper, Raftaar have come out with a new song, "Naiyyo" that is a tongue–in–cheek description of millennial romance and the accompanying drama.
The duo's first collaboration has been produced by Redmojo, a Portugal production house. The exciting bit about the song is that these popular Indian household names have blended their unique styles of music and the genres, pop and hip-hop to create it. This song marks AKASA's debut as a composer and lyricist.
The video is a treat to the eyes with its over–the–top, vibrant sets and costumes. AKASA's styling is done by the eclectic design label 'Papa Don't Preach', which is known for its experimental style. The stage has been set for Naiyyo to be the next superhit, as AKASA has chartbusters such as Naagin, Maaserati, Dil Na Jaaneya, Dhoondti Firaan and the cover of Thandi Hawa to her credit; her co-artist, Raftaar has many hits to his name including Dhaakad, Tamanche Pe Disco, Haseeno Ka Deewana, Tu Mera Bhai Nahi Hai, and Baby Marvake Maanegi.
AKASA says, "When I explained to Raftaar that the melody and lyrics were based on dramatic tantrums from a girl to a guy she loved, he came up with his rap in under ten minutes. It just created the story of the song. That's when the theme of the song came about and our director, Vishal Handa perfectly synced all our crazy ideas behind the lyrics and created the music video."
Raftaar says, "AKASA approached me for the collaboration and we were acquainted with one another from before so the communication was fluid. We had worked on a couple of projects before too just not a single, but we were familiar with each other's musical styles and aptitudes. She presented me the rough version of the song and asked me to add my flavour to it. Music is one and forever will be. Fusion and experimentation are inevitable. In the end, it's all an art."
Naiyyo is a song about breakups and making up with a dose of relationship drama that millennials will find relatable. The track is a fun take on love among the youth. Released by Sony Music India, AKASA and Raftaar's debut collaboration Naiyyo is out now on all audio and video platforms.
Image Source:instagram/raftaarmusic