Raksha Bandhan Special: The Legendary Lata Mangeshkar Speaks About Her Brother Hridaynath Mangeshkar
On the occasion of Raksha Bandhan, Lata Mangeshkar speaks to Subhash K Jha about her brother and his music.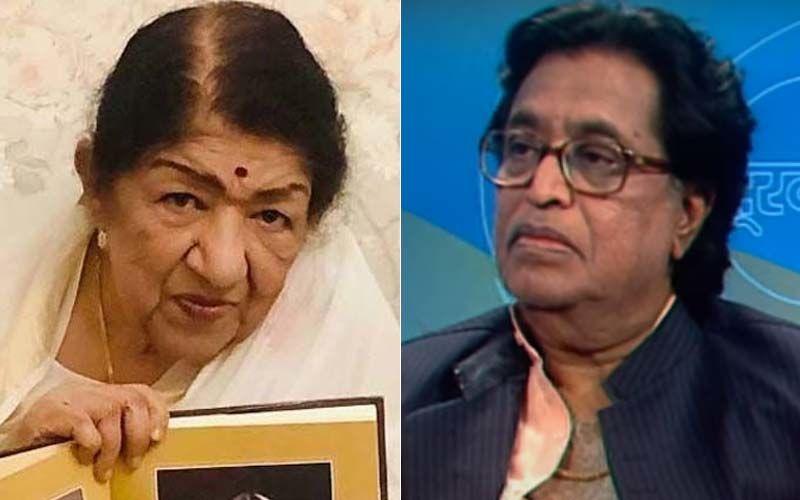 Among the famous sibling duos of the Hindi film industry, the pair of the legendary Lata Mangeshkar and her brother Hridaynath Mangeshkar is the most celebrated. On the occasion of Raksha Bandhan, Lata Mangeshkar speaks to Subhash K Jha about her brother and his music.
"More than a brother, Hridaynath is the son that I never had.When I sing for my brother I feel a mixture of elation and fear. He's such a perfectionist. To work with him is taxing but ultimately very satisfying. When I sing for other composers I'm always unsure about whether I've done my best. Hridayanath doesn't hesitate in ticking me off if I go wrong. Even if I go wrong with one word he doesn't let me off the hook. He makes me sing it a hundred times over no matter how tired I get.
"At the most he'll let me off until the next day. But he must have the flawless recording. I agree with him when he says, 'Right now only the recordist and I can hear you. But tomorrow the entire world will hear you. How would you feel if listeners pinpoint the errors in your singing?' He's a very knowledgeable human being and not just in the field of music.Hridaynath is very particular about the way I sing. And I like that. He makes me sing until I achieve the quality he desires. Hridayanath always says, 'In a recording room there are only ten people to hear you. Once the song is recorded 10 crore people will hear it. So who loses face? People will say Lata doesn't sing the way she used to.' He's as particular with any singer, whether it's my sister Asha or Usha. Happily Hridayanath has the knowledge to achieve a high quality in the recording. He not only has a sound base in classical music but also listens to the old songs of my father (Pandit DinanathMangeshkar) and uses them as a foundation for some of his compositions.
"I'm always on tenterhooks singing for him. He's a very learned musician. His knowledge of Marathi literature and poetry is so vast. He's familiar with both modern and non-contemporary poets. By God's grace all my albums with my brother have been perennially popular. My first non-film album with Hridayanath was Mogra Phulela 35 years ago.And that's still selling…It wasn't a conscious decision to not work together for so long. Nothing materialized for one reason or another.... My brother Hridaynath Mangeshkar's album of Meera bhajans Chala Vahi Des is an all-time favourite. It's a fallacy that I refused to sing Meera bhajans for anyone except my brother. I sang Jaidev's Main janoon nahin piya koMilan kaise howe ri in Chand Grahan and Jo tum todo piya for Shiv-Hari in Silsila. I refused to give playback to the film on Meerabaiwhen Gulzar made it. Meera is very close to my heart.
"I couldn't bear the thought of any actress singing her songs while playing Meerabai. Laxmikant-Pyarelal, then RD Burman left the project. Then Gulzar Saab brought in Pandit Ravi Shankar. I also love what my brother made me do in Maya Memsaab and Lekin. In the CD of Lekin there's a Ghazal Dil mein lekar which didn't feature in the film. I love that as well."



Image Source: Instagram/lata_mangeshkar, youtube/doordarshansahyadri