Salaam Hai Tumko Song: Rashami Desai, Shivin Narang, Asim Riaz's Brother Umar Come Together To Salute Those Fighting Coronavirus
Rashami Desai, Shivin Narang, Asim Riaz's brother Umar and many more came together to salute those frontline workers who have been working to fight Coronavirus. The celebs star in Ankit Tewari's music video starring Salaam Hai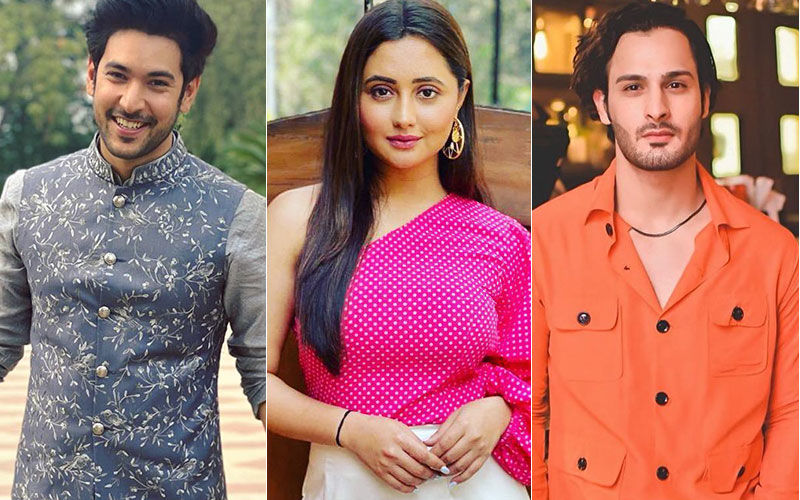 On May 1st we told you that Rashami Desai, Balraj Sayal, Aanchal Khurana, Vaishali Takkar, Sezal Sharma, Gaurav S Bajaj, Farnaaz Shetty, Shafaq Naaz, Ankita Khare and Ridheema Tiwari have joined their hands to dedicate a music video to the Coronavirus warriors.
The frontline workers such as those in the health/medical industry, policemen and many others who are working tirelessly to keep the virus at bay. Apart from the famous TV celebs, the latest one to join them is Bigg Boss 13's runner up Asim's elder brother Umar Riaz.
The song was just dropped sometime back on the official YouTube account and one face which surprised us is that of Umar Riaz who is a doctor by profession. However, after Bigg Boss 13 when a video of Rashami Desai partying with Asim Riaz, Himanshi Khurana and him went viral her fans started linking the two and created hashtags. Check out the song.
Coming back to the song 'Salaam Hai', The song is sung by Bollywood's popular singer Ankit Tiwari. Talking about the initiative Ankit said, "When I heard the song Salaam Hai Tumko and got to know that these many famous actors are participating by making their videos from their respective houses, it kind of gave me a boost."


Image Source:- Instagram/umarriazz91/shivin7/imrashamidesai