Shaan Pays His Tribute To Frontline Warriors Fighting Against COVID-19 In SpotlampE's Latest Song Phir Se Sajaa Do Duniya Saari
Singer Shaan on our SpotlampE platform, pays his tribute to frontline workers in his latest music video, Phir Se Sajaa Do Duniya Saari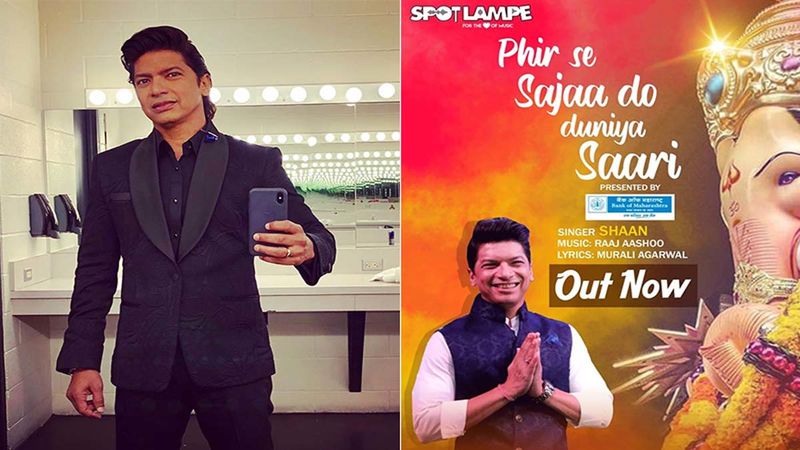 The outbreak of COVID-19 made us understand the importance of frontline workers in our society. The list includes doctors, medical staff, cops and selfless individuals helping us keep our surroundings clean. This ongoing pandemic has taught us cleanliness is of utmost importance if one wants to lead a healthy life without being contracted with this dreadful virus. Our digital platform SpotlampE which is a platform for many budding and established singers to showcase their talent has also paid a tribute to the frontline workers.
Crooned by iconic Bollywood singer Shaan, this track titled as Phir Se Sajaa Do Duniya Saari, is all about urging lord Ganesha to get back things to normal life along with paying a tribute to the frontline workers who are helping us keep the society safe during the ongoing pandemic. Also, with Ganesh festival just around the corner, which is celebrated with much pomp and grandeur in the state of Maharashtra, this song is an apt one to be played for welcoming the deity.
Crooned by Shaan, the lyrics are penned by Murali Agarwal and music for the same has been composed by Raaj Aashoo. Watch the soulful song below-
The song has frontline workers shown in superhero avatars with the help of graphical representation with a cape who are standing strong to fight this ongoing COVID-19 pandemic.
Since March 2020, the outbreak of the Novel Coronavirus has got people confined to the four walls of their houses as one of the safety measures to curtail this disease is social distancing.
Image Source: Instagram/singer_shaan