Singer SP Balasubrahmanyam's Son SP Charan Shares His Health Update Through A Video; Says His Father Is Stable
SP Charan confirmed his father and singer SP Balasubrahmanyam being stable and not critical as he recuperates from COVID-19. Releases a video health update.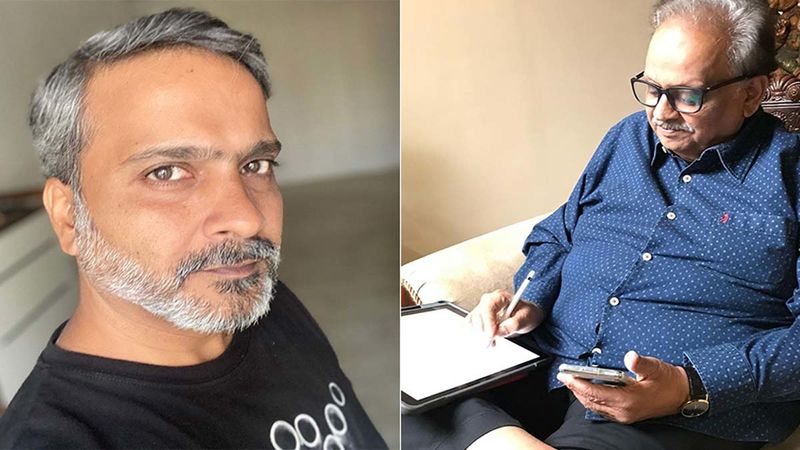 Renowned singer SP Balasubrahmanyam was reported to be hospitalized after he was tested positive for COVID-19. As per news reports on August 15, he was shifted on the life support system as there were health complications. Following this news, many of his fans and celebrities on social media posted messages praying for his speedy recovery on the social media platform. Now he continues to be on life support system shares his son Charan Sripathi Panditharadhyula. Taking to his Instagram account he shared an update on his father's health, also thanking the well-wishers.
Posting a video speaking about his father, he shared of the renowned singer is stable just like yesterday and not critical. Also, doctors are mentioning this being a very good sign of recovery; further thanking the singer's fans for their prayers and requesting them to continue with it. Thus, hoping he shall come out as a winner very soon. Sharing his father's health update in his latest Instagram post he simply wrote, "#Spb heath update 17/8/2020" to avoid any confusion.
This post of the SP Charan also got many comments praying for the speedy recovery of the singer.
The singer was hospitalized 12 days ago; as per reports in DNA, son SP Charan was quoted saying, "My dad was shifted from the third floor ICU to an exclusive ICU room on the sixth floor. The shifting took some time, and they had to set him up. The pleasant news is there is some mobility. Dad is moving around a little bit. He showed the thumbs-up sign to the doctors. He is able to recognise the doctors. He is still on life support. He is breathing a little more comfortably than a few days back. Doctors see it as a very good sign. He is on the road towards getting better. There is a lot of effort from the medical team. This will take a long time. But we are all hopeful." ALSO READ:
Singer SP Balasubrahmanyam Tests Positive For COVID-19: Superstar Rajinikanth Sends Speedy Recovery Wishes-VIDEO
Image Source: Instagram/spbcharan