SpotlampE Launches Boom Boom Crooned By Popular Young Rapper Pipi; Song Out Now
9X Media's much sought after music label SpotlampE has launched an upbeat Punjabi track titled Boom, Boom crooned by singer, rapper and lyricist PiPi. It is out today and is available on SpotlampE.com. It will also air on 9XM, 9X Tashan and 9X Jalwa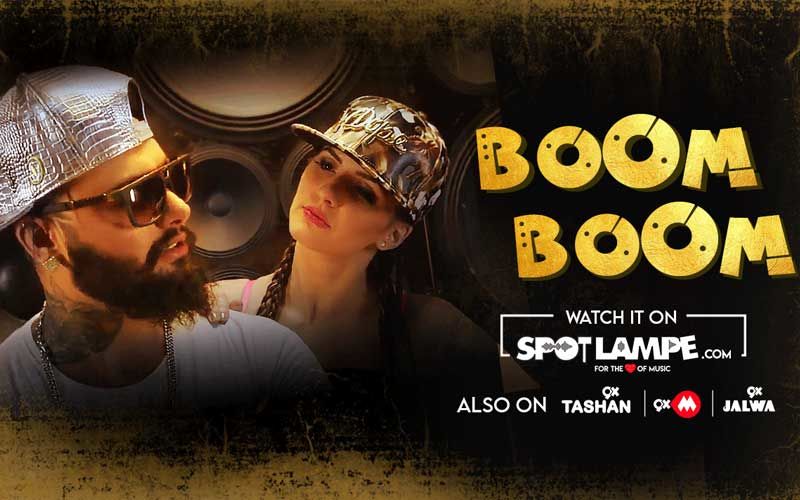 9X Media's much sought after music label SpotlampE has launched an upbeat Punjabi track titled Boom, Boom by singer, rapper and lyricist PiPi. Released is out today and it is available on SpotlampE.com. Boom, Boom will be aired on 9XM, 9X Tashan and 9X Jalwa. Speaking about the singer, since his childhood, PiPi, the son of an army man, was inclined towards music created by Eminem, 50 cents and Snoop Dog. As a hobby, PiPi created several songs in the underground rap industry by various names such as Parry Parrot, Mr. Swag, etc. When he decided to convert his hobby into a profession, he started using the name PiPi.
Commenting on his new single the multi-talented singer, rapper, music composer PiPi said "I am pleased to collaborate with SpotlampE for my latest song 'Boom, Boom'. This is a high octane Punjabi song and I had an amazing time recording the song. I hope that 'Boom, Boom' gets all the love and admiration from music lovers in India and also from the Indian Diaspora across the world."
Produced by Kaptaan (Navneet Lakra), the track 'Boom, Boom' is also written by PiPi. The music is by Thee Emenjay and Music Video of 'Boom, Boom' has been directed by Robby Singh.
Commenting on the launch of this vivacious new Punjabi track, Rajitta Hemwani, Chief Content & Operating Officer, SpotlampE said, "SpotlampE is an apt platform for musical talent to showcase their music prowess. In a short span of time, SpotlampE has built a strong repertoire of independent songs by collaborating with some of the biggest names from Hindi and Punjabi music industry. We are happy to partner with PiPi and present his latest single 'Boom, Boom'. The up-tempo vibe of this song will resonate with the listeners making it a sure shot party anthem!"
Boom, Boom will be promoted on-air and across social media handles of 9X Network channels - 9XM, 9X Jalwa and 9X Tashan. The track will be available across all streaming platforms. Keep watching 9XM, 9X Tashan, 9X Jalwa and SpotlampE.com for the next hit song – 'Boom, Boom' by PiPi!
Images Source: SpotlampE Team