T-Series' Bhushan Kumar And Guru Randhawa Are Elated As Their Song High Rated Crosses 1 Billion Views On YouTube; Team Celebrates
It's celebration time! Guru Randhawa's High Rated Gabru hits 1 billion views. The song features Guru alongside Pooja Banerjee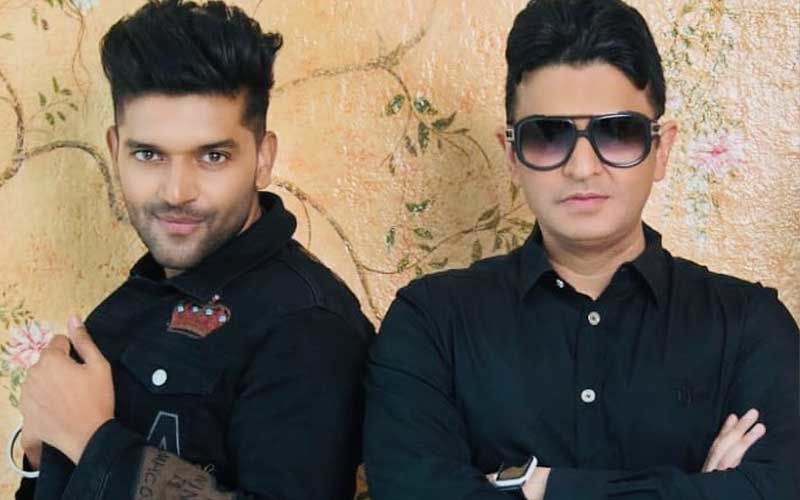 India's biggest music label, T-Series, hits 1 billion views on yet another music video, this time with Guru Randhawa's 'High Rated Gabru'. It is no wonder that the most subscribed channel in the world churns out such chartbusters, and this time it's High Rated Gabru which was incredibly well received by the audience since the day of its release.
The track which was released in 2017 is known to get your feet tapping. The song amassed so much popularity that Guru himself was nicknamed 'High Rated Gabru' and the composer-singer came up with few variations of the song which got featured in movies.
Written by Guru Randhawa, he stars in the video alongside Pooja Banerjee, in this T-Series production which was directed by Gifty. Expressing his delight on this huge achievement, Guru shares, "I'm overwhelmed by all the love, and I am so touched to see the song grow to these heights. From being an independent music video to making its way into a movie and now hitting 1 billion views. This wouldn't be possible without Wahe Guru's blessing and all the hard work our entire team had put into it. I'm thankful to Bhushan Sir for believing in me and I am looking forward to a lot more milestones"
T-Series head honcho, Bhushan Kumar shared his thoughts on the same, "There are some songs that you know will be huge successes the first time you hear them itself. High Rated Gabru is one such song. It was such a fun and peppy number, and Guru was so passionate about it, we just knew it was destined for great things. The song has a sort of addiction factor, something needed by a song to get views like these, you can't help but listen to it on repeat."
Images Source: instagram.com/gururandhawa