Teri Gali Song OUT: Asim Riaz And Barbie Maan's Music Video Will Make You Want To Fall In Love; Their Chemistry Is Lit AF- WATCH
After teasing fans with a LIT AF picture of Asim Riaz and Barbie Maan, the music video featuring the two is finally out and will surely make you want to fall in love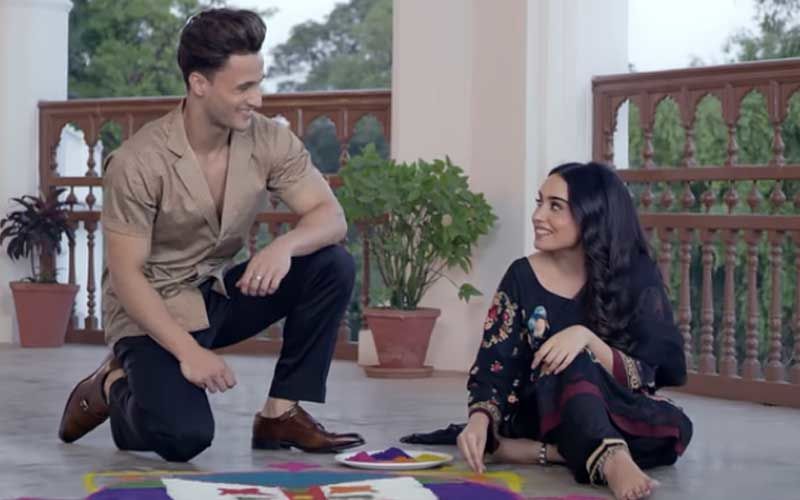 Bigg Boss 13 fame Asim Riaz's song Teri Gali with singer Barbie Maan is out! After starring with ladylove Himanshi Khurana in a music video, Asim recently shared a picture with Barbie Maan teasing fans about their latest collaboration. Apart from Asim, Barbie Maan also made a post on her Instagram and shared an update of her upcoming song featuring Asim. Well, as the song Teri Gali written by Guru Randhawa is finally out, it's all set to win hearts and will surely make you want to fall in love.
The music video of the song Teri Gali starts with Barbie Maan in the character of a grandmother, sitting by a desk writing down a song, when her granddaughter requests her to share her story. As Maan agrees, the video features Lahore from 1947 with the singer enjoying a bike ride with Asim Riaz. Set in the backdrop of India and Pakistan during the partition, the song Teri Gali tells the tale of two lovers who were separated.
As Guru Randhawa introduces Barbie Maan in the song Teri Gali featuring Asim Riaz, the beautiful song is sung by the female singer, while she also performs and shares her story with the world. The music video is beautifully portrayed sharing Barbie Maan's side of the story she wished would have happened if she did not leave Lahore with her parents and just move with her lover.
Image source: YouTube/ Guru Randhawa