The Curious Case Of Yo Yo Honey Singh: Rapper Once Said The Filthy Songs On Women Were Never His, But Written By His Enemies To Tarnish His Image
As Yo Yo Honey Singh finds himself stuck in another big controversy, where he is facing domestic violence charges, here's an old interview of the rapper where he seemed quite self-defensive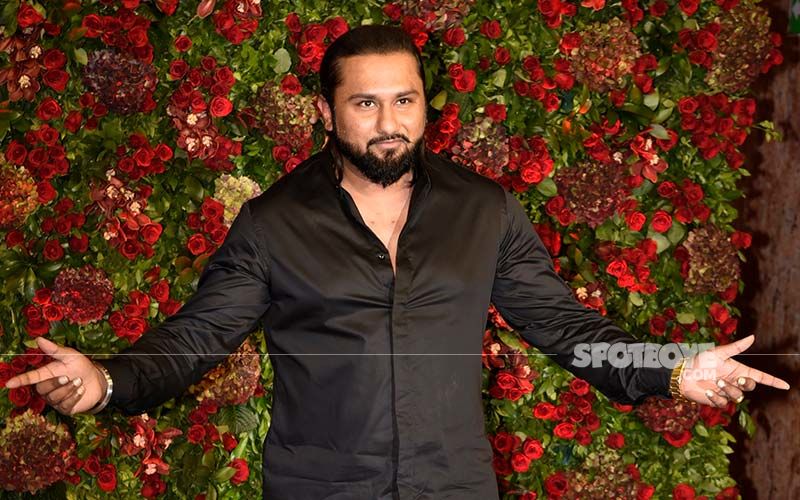 Reports of singer Honey Singh allegedly perpetrating domestic violence against his wife triggered off memories of a time when Honey Singh would call me up almost every day. He was respectful, caring and generous. When my daughter and nephew wanted to see one of his concerts, he not only made sure they were comfortable he insisted on meeting them backstage after the concert.
My daughter was impressed. "I can't believe he wrote those filthy songs about women. He is so gracious in person!"
I told her he denies writing those dirty songs, that they were all written by his enemies who used his name to tarnish him. That got me a huge heckling laughter from my daughter.
I've heard the songs. They are filthy. They talk about unmentionable acts of violence against women. Whoever wrote and sang them has a lot to be answerable for.

And now, I hear Honey Singh's wife accuses him of domestic violence. I remember Shalini. She would answer his phone after he became ill with a bipolar disorder….at least that is what I was told.
And I had no reason to not believe Shalini when she said he was ill, he was recovering, he would soon be doing the Lungi Dance again. She really stood by him through his darkest days. I hope Yo Yo hasn't forgetten that.
Honey Singh went underground for a few years. I never heard from him again. But I remember my last interview with Yo Yo (he insisted I call him that) where he spoke on being hounded and persecuted by his enemies.
Singh was filled with self-defensive vibes.
"See, until 2012 I was working at my own pace, enjoying myself as I composed and sang. But then suddenly people started feeling threatened by me. All those ugly controversies, allegations and court cases broke out .I suddenly grew defiant. I had to prove to my well-wishers who were pelting stones that Yo Yo Honey Singh is here to stay. It felt like my haters knew something that I didn't."
I asked him what that was. "That I am a force to be crushed before I grew any larger. I have to thank all the naysayers for making me sit up and revaluate my music.I realized I was under-estimating myself. When I came out of the court cases and abuse I was stronger.I realized that my haters got wind of my potential long before I did. Maine decide kiya, ab kisika baap bhi mujhe nahin rok sakta. Bollywood had no place for me. Log kehte yeh kahan se aa gaya. Now I am in demand for songs in as many Bollywood films as I can manage, and much more.
Honey Singh was not happy with only the popularity Bollywood had brought to him. "I wouldn't say that Bollywood has not contributed to my popularity. The songs that I've composed for films have played a big hand in my popularity.However my one dream is to establish myself as a formidable figure in the independent music scene, a genre that doesn't exist in India. Just consider 2013 as my teaser-trailer year.Abhi toh picture baqi hai. I want to make my haters heads spin with what I do this year."
Then the lights dimmed. Honey Singh vanished. He is now back. But it's not the same anymore.
Image source: SpotboyE archive