Will The Beatles Vocalist Paul McCartney Join Drummer Ringo Starr In His Upcoming 'Big Surprise'? Fingers Crossed
Lead drummer of The Beatles band Ringo Starr recently announced that he has planned a surprise for his fans on April 25. This leaves us with a question as to whether the vocalist of the band, Paul McCartney will join him or not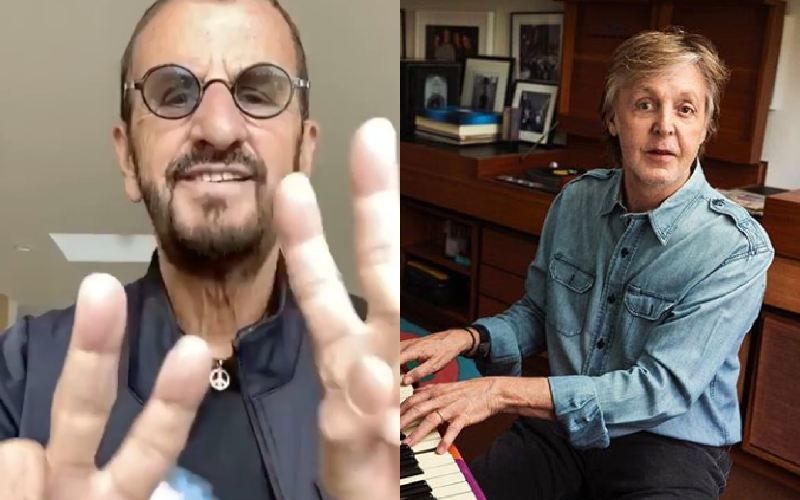 For all The Beatles fans, here is a piece of good news for you. Drummer Ringo Starr has asked all his followers and fans to tune into the band's YouTube channel on April 25 as he has a big surprise planned for them. The fact that he asked everyone to tune into the band's official YouTube channel and not his own has left everyone intrigued. With this, a question also arises whether the vocalist of The Beatles Paul McCartney will join him in this big surprise or not. There are high chances that he may and here's why.
Ringo Starr asked his fans to tune in at 12 noon ET, which means, it will be 9 am in Los Angeles. Paul McCartney stays in Sussex, England and it would be 5 pm then. So it's a time that suits both of them despite being miles away. Ringo Starr made the announcement on Twitter and his tweet read, "Peace and love I am just giving you all a heads up if you tune in to the Beatles YouTube channel on Saturday the 25th at 9 AM Pacific 12 noon Eastern you are in for a big surprise and fun and peace and love."
This message of Ringo got all The Beatles fans excited. A netizen replied to his post and wrote, "Anything from The Beatles would be amazing Star-struckHeart suit we deserve something that inspires us and gives us hope especially in this crazy days .. love you Ringo be safe." The Beatles came to an end in 1975 and this indeed is one moment that all the fans were looking forward to.
Peace and love I am just giving you all a heads up if you tune in to the Beatles YouTube channel on Saturday the 25th at 9 AM Pacific 12 noon Eastern you are in for a big surprise and fun and peace and love 😎✌️🌟❤️🎵🎶🥦🐘👏🍎☮️ pic.twitter.com/JiXnEUDDjW

— #RingoStarr (@ringostarrmusic) April 21, 2020
Image Source: Instagram/ringostarrmusic/paulmccartney