9X Tashan Lockdown Special : Episode 18 With Mandy Takhar
We bring to you yet another episode of 9X Tashan Lockdown Special and this one is with Punjabi actress, Mandy Takhar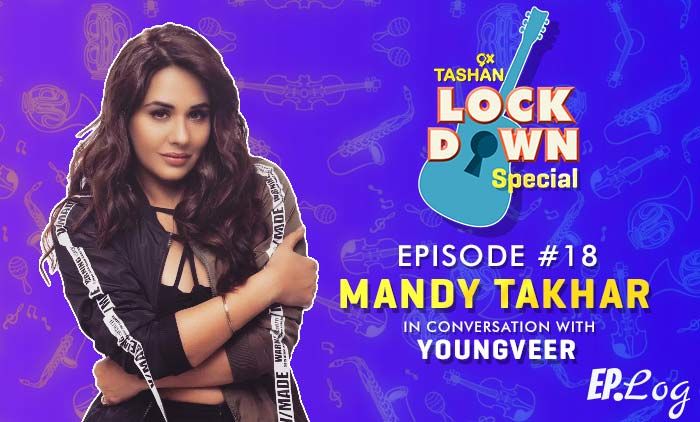 And we are back with another interesting conversation and this time it is the stunning Punjabi artiste, Mandy Takhar talking to us exclusively. For the first time ever, popular artists of Punjab come together to share their stories during the Lockdown. 9X Tashan creates a special Lockdown series with all the popular artists of Punjab.
Currently at home in Mohali, Mandy says she cannot wait to meet her family who's not in India right now. She talks about her unforgettable experiences with "Rabb Da Radio" and "Ardaas", and tells us how shooting both movies was a joyful experience. She also tells us about her upcoming movies, shooting for which has now been paused due to the Lockdown but Mandy says the movie industry will bounce back soon.
During the conversation Mandy also talks about her collaboration with Sidhu Moosewala for their upcoming movie, Yes I am student. She also talks about Omelette Pizza - a special dish, the recipe of which she has perfected during the Lockdown.
Listen to the full podcast as the singer talks to us about music, personal life and a lot of other things too!
Subscribe to the free podcast 9X Tashan Lockdown & listen to this episode on EPlog.media, the website and enjoy new episodes, on all leading audio streaming platforms.
Write to the host – at veer.singh@9xtashan.in or Follow him on Instagram @Youngveer Social links for 9x Tashan:
Facebook: @9xtashan
Twitter: @9xtashan
Instagram: @9xtashanofficial
Image Source : 9X Tashan Team