9X Tashan Lockdown Special:Episode 23 With Wamiqa Gabbi
Popular Punjabi artiste, Wamiqa Gabbi is our guest today on 9X Tashan Lockdown Special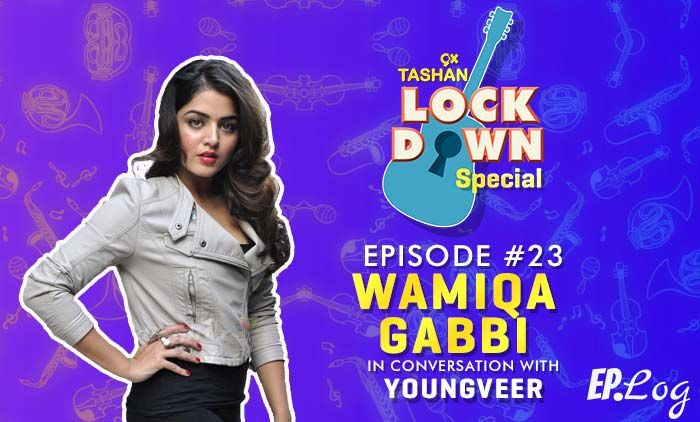 We are back with yet another episode of 9X Tashan Lockdown special, where popular artists of Punjab come together to share their stories during the Lockdown.
On the 23rd episode of our series, we chatted with popular Punjabi actress Wamiqa Gabbi who has not only done Punjabi movies but has been a part of successful Tamil and Telugu movies as well. Currently spending time with her family at Home, Wamiqa says she's actively participating in household chores that keep her busy.
Gabbi further talks about movie shoots and has a firm opinion that they should only be resumed once the Coronavirus scare completely goes away as life is of utmost importance. She candidly talks about not missing doing makeup at all as the star says she's not that fond of it in real life as well. All this and a lot more, only on 9X Tashan Lockdown Special!
Subscribe to the free podcast 9X Tashan Lockdown & listen to this episode on EPlog.media, the website and enjoy new episodes, on all leading audio streaming platforms.
Write to the host – at veer.singh@9xtashan.in or Follow him on Instagram @Youngveer Social links for 9X Tashan:
Facebook: @9xtashan
Twitter: @9xtashan
Instagram: @9xtashanofficial
Image Source: 9X Tashan Team