Gagan Kokri's Latest Song 'Blessings Of Sister' Is Trending At 4 On YouTube Charts; Singer Seeks Blessings
Punjabi singer Gagan Kokri's latest song 'Blessings Of Sister' has closed more than 9 million views and the singer shows gratitude toward God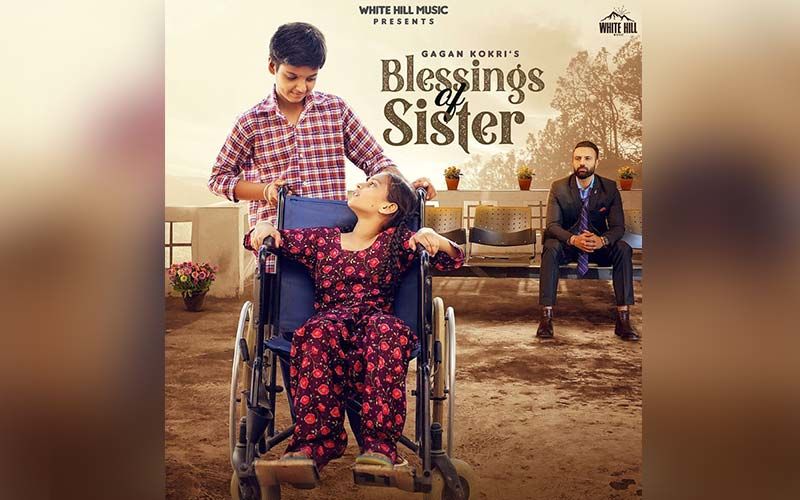 Who doesn't want a playlist filled with Punjabi groovy tracks? When it comes to Punjabi songs the peppy numbers always come first. However, there are many Punjabi artists created emotional songs which are also bookmark-worthy and tug at your heartstrings easily. Punjabi singer and actor Gagan Kokri knows it better and that's why recently he has treated his fans with a beautiful song titled 'Blessings Of Sister'. It is a tale of love and affection between a brother and a sister. Gagan's fans loved the song so much that it has clocked more than 9 million views. Also, it is trending at member four on Youtube chart.


'Jimidaar Jattian' singer Gagan Kokri recently took to his Instagram profile and uploaded a poster of his latest song and wrote, "Shounk naal gaunda gaunda ban gya gayak ni. Still trending at 4 on YouTube charts. Crossing 9 million. Waheguru shukar tera it's becoming my life's biggest song. Keep supporting keep sharing". She shows his gratitude to his fans and viewers for making this happen. Take a look:
The song 'Blessings Of Sister' has released on 8th January and immediately received an overwhelming response from his fans. The song is penned by Joban Cheema and the music is created by Laddi Gill. The music video is produced by Gunbir Singh Sidhu & Manmord Sidhu.


In the video you can see there's a little girl who is handicapped and be able to walk with the help of the crutch. But she has a loving brother who takes her around the village on his back. The song shows how beautiful the bond can be between a brother and a sister. Watch the full song here:
Image Source: Instagram/gagankokri