Galwakdi: The Release Date Of Tarsem Jassar And Wamiqa Gabbi Starrer Is Postponed; Here's The Reason
The new release date of Tarsem Jassar and Wamiqa Gabbi starrer 'Galwakdi' is yet to be published soon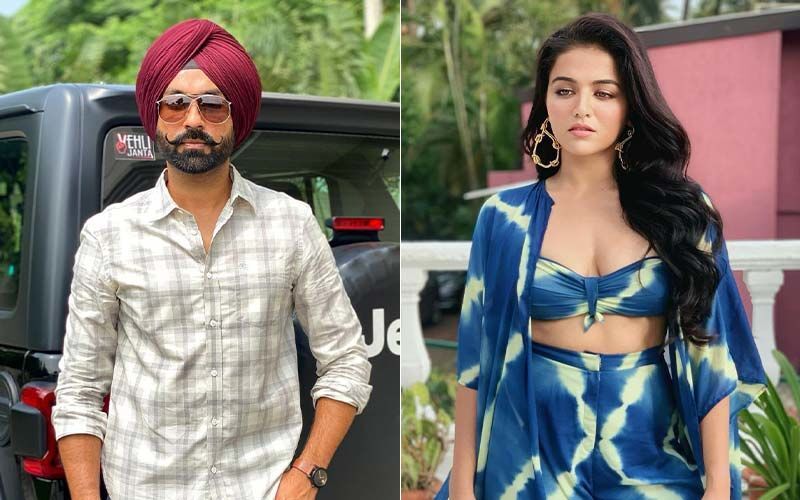 'Galwakdi'- a much-awaited Punjabi film starring Tarsem Jassar and Wamiqa Gabbi in the main leads is not going to hit the theatres this year. The film was all set to get released on 31st December, 2021. But due to the rise in the covid 19 cases, the makers have decided not to drop the film amid this pandemic situation.
Recently, Tarsem Jassar took to his social media handle and announced the news with his fans and netizens. He shared a poster that reads, "Due to current Covid circumstances the release of our movie 'Galwakdi' has been postponed. New release date will be announced soon. Wish you a safe and happy new year". Tarsem captioned the poster as, "Galwakdi " Movie Postponed Due To Covid .. Malak Mehar Kre Changi tra Open Up hon theatres , Stay Safe Stay Healthy , tuhade piaar lai dillon shukria 🙏 #galwakdi #postponed ##wmk" ('Galwakdi' movie has been postponed due to Covid, May God bless us and theatres open up properly. Stay safe, stay healthy, and thank you for all you love)"
The new release date of the film is not published yet. Coming to the credits, 'Galwakdi' has been directed by Sharan Art and it has been written by Randeep Chahal. Apart from Tarsem Jassar and Wamiqa Gabbi, the movie will also feature Raghveer Boli in a key role. Tarsem Jassar has also announced another project titled 'Mastaney'. The film will hit the theatres on June 1, 2022.