Ghungru: Ranjit Bawa Unveils The Teaser Of His Upcoming Love Song From The Album 'Loud'
Ranjit Bawa is all set to release his upcoming song from the album 'Loud'. The song 'Ghungru' features Aditi Aarya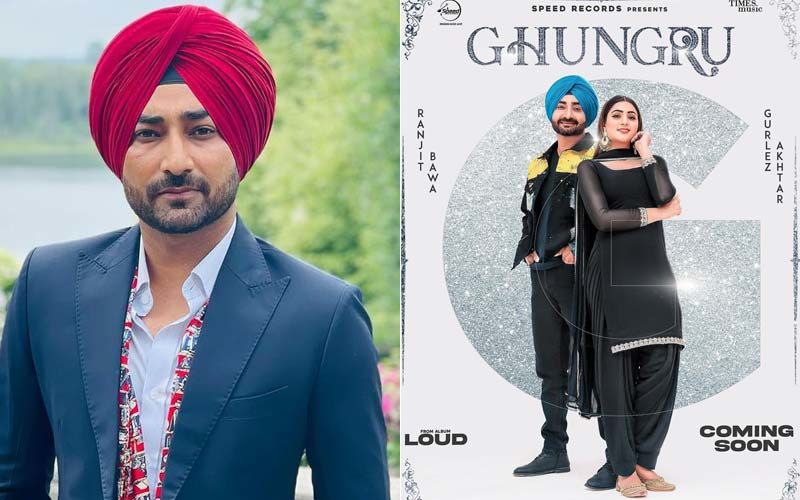 Ranjit Bawa is on the verge of impressing the fans with the back-to-back songs from his album 'Loud'. After the title track of the album, Ranjit Bawa is all set to rock your playlist with the next song titled, 'Ghungru'. Recently the singer has shared the first look poster of the song which made his fans super excited for the song.
Taking to social media handle, Ranjit Bawa has recently unveiled the teaser of the song. The song features actress and model Aditi Aarya. In the teaser, you can get a feel of a sweet love story between Ranjit and Aditi. It seems that the song would be portraying a tale of those first love feelings. Along with the teaser, Ranjit Bawa wrote, "TEASER KRO CHECK GHUNGRU DA. FULL GANA 23 AUG NU". Take a look.
A few days back, Ranjit Bawa unveiled the first look poster of the song. In the look poster, you can see Ranjit Bawa and Aditi Aaryaare striking a pose to the camera.
Coming to the credits of the song, the lyrics are jotted down by Rony Anjali and Gill Machhrai. Along with Ranjit Bawa, Gurlej Akhtar also lent her vocal for the song. Desi Crew's music and Tru Maker's contribution to the music video is mentionable. Super Artiste Company has produced the song under the label of Speed Records.
Image source: Instagram/ranjitbawa