Jatt England Paunch Geya: Aarya Babbar Announces Wrap Of His Upcoming Film; Shares A Picture On Instagram
Aarya Babbar's upcoming film 'Jatt England Paunch Geya' is all set to hit the theatres very soon. The actor announces the wrap.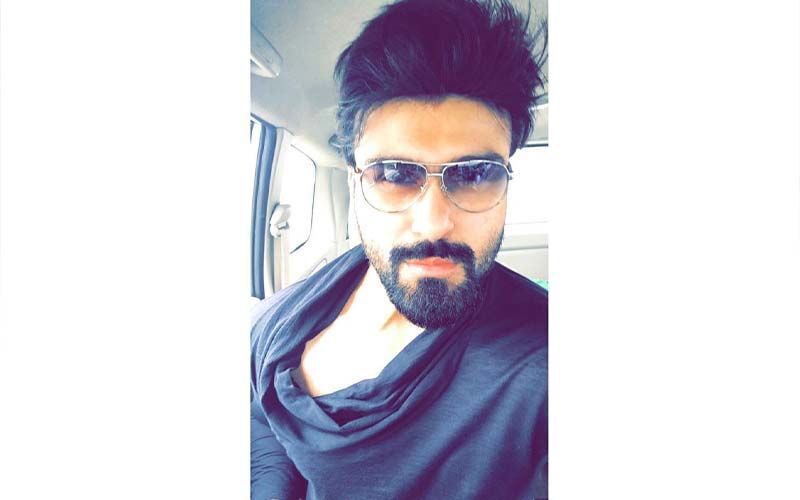 It seems like the new year 2022 has brought a happy wave in the Punjabi film industry. One by one the artists are announcing their upcoming films and fixing the release dates. If a few of the stars are beginning the shoot, a few of them are announcing the wrap. It's like Pollywood is has become super busy at the bigging of the year. So, like other stars, Aarya Babbar has also shared an update about his upcoming Punjabi film titled, 'Jatt England Paunch Geya'.
Recently, taking to social media handle, Aarya Babbar shared a picture of the clapboard of the film announced that it has wrapped its shooting. He wrote, "Rab di Mehar naal saadi film, "Jatt England Paunch Geya" di shoot poori ho gayi hai 🤩 #2022 jatt England zaroor pahuchega te tuhade cinema 'ch vi! Thoda sabr karo for this 'out of the box' concept film! Love you all and rabb di meher sareyan te humesha rahe! #shootfinish #jattnglandpaunchgeya #punjabi #punjab #punjabifilm #pollywood #actor #acting #uk #england #jatt #jattitide #aaryababbar #lion #babbarsher #roar"
'Jatt England Paunch Geya' started its filming in late 2021. The release date of the film is yet not published. Besides Aarya Babbar the film features Prabh Grewal, Gurpreet Bhangu, Prabh Grewal, Manreet Sandhu, Manreet Sandhu, Sirat Chahal, Gurpreet Mand, Lakhwinder Sandhu, and more. It is directed by Dinesh Rajput.