Mika Singh's Short Film 'Naina Da Kya Kasoor' Teaser Starring Naqiyah Haji , Abhay Verma, Pratik Khattar Released
Pratik Khattar, Arjun Marwal, Rahul Kamra, Simran Nair, Savi Sidhu, Atitya Chaudhary are also in the film. The short film is being produced by Mika Singh and directed by Ali Haji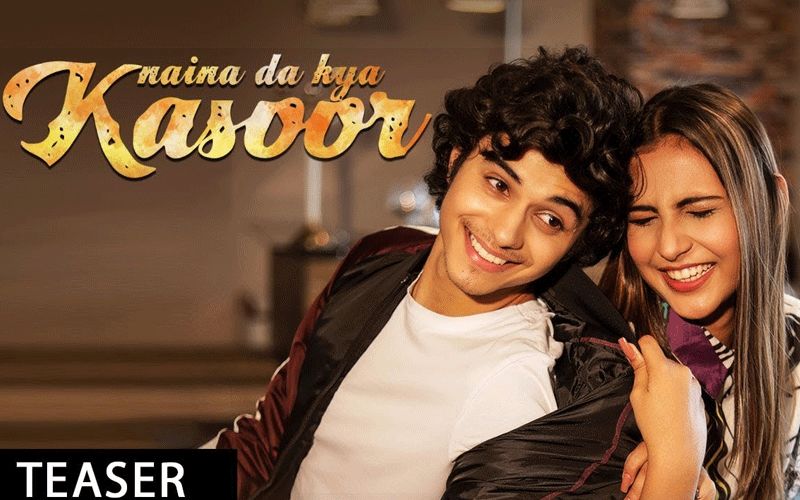 A short film teaser titled 'Naina Da Kya Kasoor' featuring Naqiyah Haji, Abhay Verma, Pratik Khattar, Arjun Marwal, Rahul Kamra, Simran Nair, Savi Sidhu, Atitya Chaudhary has released. The short film is being produced by Mika Singh and directed by Ali Haji.
Naqiyah Haji shared the teaser link on her Instagram account. The teaser opens up with introducing of Naqiyah Haji who is in conversation with her friends about a plan. Much information is not revealed in the teaser.
Watch the teaser here:
Mika Singh has several solo albums and is well-known singer. He has sung songs for many languages especially in Hindi and Punjabi.
He is younger brother of famous singer Daler Mehandi. He began his career in 2008 from the song Sawan Mein Lag Gayi Aag. Later, he launched many albums like Gabru Dulali, Something Something and Ishq Brandy. He even sang Bollywood songs liks Dil Tod Ke Na ja and later delivered many superhits.



image souce:-instagram/mikasingh