Moosa Jatt Trailer: Sidhu Moosewala Promises To Deliver Desi Swag And An Action-Packed Film; Watch VIDEO
Sidhu Moosewala's debut film 'Moosa Jatt' is going to hit the big screen on 1st October, 2021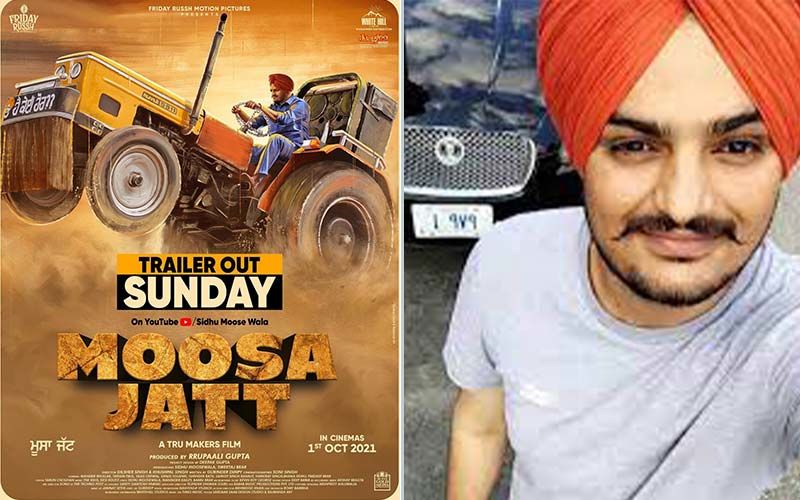 Sidhu Moosewala has recently treated his audience crazy with his long-awaited album 'Moosetape'. After that, the singer announced his debut in acting with the film 'Moosa Jatt'. This news made his fans super excited to see the film on the big screen. Recently, Sidhu Mossewala has unveiled the trailer of the film and already winning hearth even before the release of the film.
2 minutes 31 seconds trailer of 'Moosa Jatt' has created a buzz in the industry and among Sidhu Moosewala's fans. The trailer initiated with the opening scene when he was a child and playing with his toy tractors. The young Sidhu is addressing each tractor as his grandfather, father and himself. This shows how obsessed he was with tractors and desi Punjabi swag since childhood. After that, the next transition happens to Sidhu when he is grown up and addressing himself as 'Moosa from Mansa'. The overall trailer clearly tells that the film will be an action-packed drama.
'Moosa Jatt' is going to hit the Theatres on 1st October, 2021. Dilsher Singh and Khushpak Singh have directed the film. It is bankrolled by Rrupaali Gupta. Along with Sidhu Moosewala, the film stars Sweetaj Brar in the main lead.
Image Sources: Instagram/sidhu_moosewala, Youtube/SidhuMooseWala