Naina Da Joda: Ammy Virk Croons A Beautiful Song For Amberdeep Singh, Nimrat Khaira Starrer 'Teeja Punjab'; Details Inside
Amberdeep Singh and Nimrat Khaira are coming with their upcoming film 'Teeja Punjab' on December 3rd, 2021.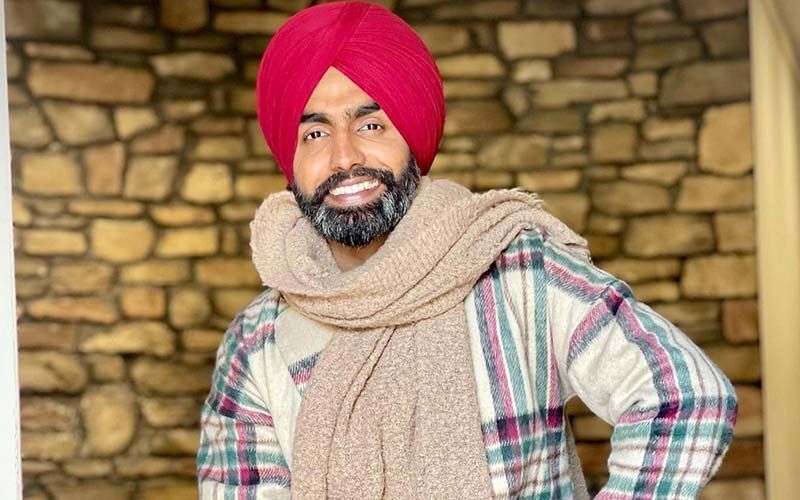 Amberdeep Singh and Nimrat Khaira starrer 'Teeja Punjab' has already created a solid buzz in the industry. The film is going to be released in December 3rd, 2021 and the fans are eagerly waiting for the two to see them on the big screen. After treating fans with the fun-filled trailer and songs, the makers have released a new song titled, 'Naina Da Joda' sung by none other than, Ammy Virk.
Pollywood singer Ammy Virk has crooned a new song for 'Teeja Punjab' which was released on Wednesday. Ammy Virk's stunning voice and the melodious tune of the song made the song heart winning. The track features Nimrat Khaira and Amderdeep Singh drowned in the love of each other. It has heartfelt lyrics, stunning music composition and a rhythmic tune which altogether makes the song a great addition to your playlist. Ammy Virk shared a glimpse of the song on his Instagram handle and wrote, "naina da joda 🙏🏻🤗 Film releasing on 3rd december , TEEJA PUNJAB ❤️"
Nimrat Khaira also posted a part of the song and wrote, "Verified 3 Days to go for Teeja Punjab releasing on 3 dec ❤️ Jatt nu lut k le geya Naina da joda 🌸🌸 @ammyvirk @amberdeepsingh @omjeestar_studios #nirmalrishi #guri @jatindershah10 @buntybains @sonymusicindia"

https://www.instagram.com/p/CW5MDuvhvLB/
Coming to the credits, Besides Amberdeep Singh and Nimrat Khaira, there are multiple talented actors present such as, Karamjit Anmol, B.N Sharma, Hardeep Gill, Nirmal Ridhi, Gurpreet Bhangu, Balwinder Bullet, Sukhwinder Raj and Gurtej Singh. It is written and directed by Amberdeep Singh who has also bankrolled the film with Ashu Munish Sahni.