Neeru Bajwa's Twin Daughters Aalia, Aakira Grooving To The Song 'Jean' Is The Cutest Thing You Will See On The Internet Today
Neeru Bajwa and her twin daughters Aalia and Aakira are grooving to the song 'Jean' from 'Paani Ch Madhani'. The actress shares her gratitude for the love she received through the film.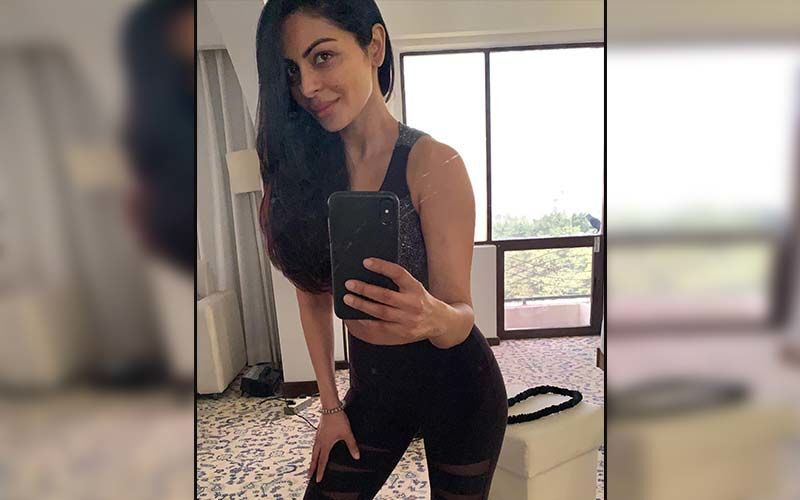 Neeru Bajwa has recently garnered huge applauds for her latest film 'Paani Ch Madhani' opposite Gippy Grewal. Not only the film but also the songs of the film are taking over the internet. It has been a month since the film has released and still now the cast and makers of the film are receiving appreciation and love from the fans. In return, Neeru Bajwa shared an adorable video on her social media thanking everyone for the love she received from viewers. But the most loved part of the video was Neeru's daughters Aalia and Aakira who are grooving like dolls in the song 'Jean' from the film.
Recently, Neeru Bajwa took to her social media handle and posted a video featuring her twin daughters Aalia and Aakira. These two little munchkins can be seen looking super cute in the video and Grooving to the beats of the song 'Jean' from 'Paani Ch Madhani'. In fact, you can see them imitating Neeru Bajwa's signature steps in the song. In the frame, both the twin daughters and mommy Neeru are grooving and thanking her fans for sharing much love for the film. She captioned the video as, "We just thought we would show our appreciation for the love you have given #paanichmadhaani #playinginatheaternearyou ❤️"
Not only just this, Neeru Bajwa loves to spend time with her daughters. Recently Neeru Bajwa went on a vacation with her girl's squad including three of her daughters and Rubina Bajwa.
Also, when the star mommy Neeru Bajwa turns her busy self into a childlike girl with daughters Ananya, Aalia and Aakira.