New Song Alert- 'Here And There' By Karan Aujla Is Exclusive With 9X Tashan
Karan Aujla's new song 'Here & There' from the album 'B.T.F.U' is exclusive with 9X Tashan for 24th and 25th September, 2021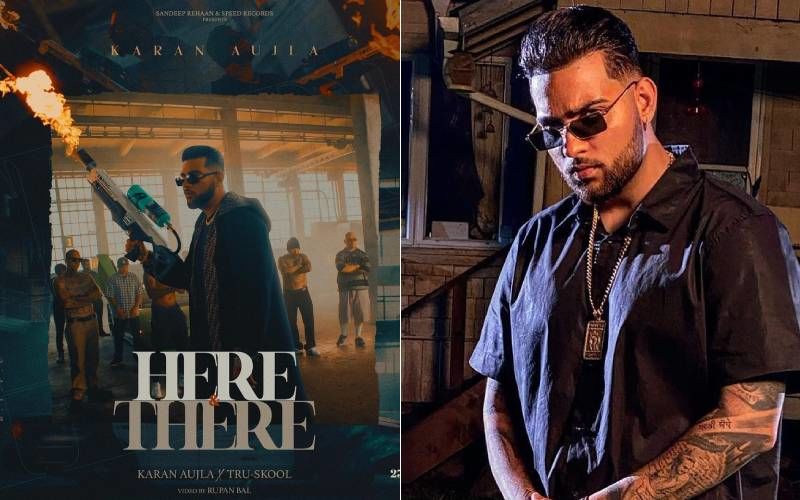 Karan Aujla is on the verge of impressing the Punjabi audience worldwide with his one-by-one songs from the album 'B.T.F.U'. After releasing 'Chu Gon Do' and 'Click That B Kickin It', Karan Aujla has released the latest one titled, 'Here & There'. The song has hit the music chart today i.e. 23rd September. If you want to catch the song, you can get it playing exclusively on 9X Tashan for 24th and 25th September, 2021.
Karan Aujla's latest song 'Here & There' from the album 'B.T.F.U' is a peppy upbeat number that can easily take its place in the top music chart. The song has a quirky music video featuring Karan Aujla oozing some serious swag. Catchy lyrics and captivating music made this song impressive for the fans. Taking to social media handle, Karan Aujla posted a glimpse of the song and wrote, "HERE & THERE ( video out now ) Comment ur favourite line Thankyou for making this album HUGE . B.T.F.U Let's gooooo"
A few days back, the singer unveiled the look poster of the song which created a solid buzz in the industry. He wrote, "Here and there Official video out September 23 . B.T.F.U"
Coming to the credits of Karan Aujla's 'Here & There', the lyrics are penned by Kran himself. The music is composed by Tru-Skool. Rupan Bal has managed the music video and the song is produced by Sandeep Rehaan.
Apart from 9X Tashan, you can catch the song from this link:
Image source: Instagram/karanaujla_official