Punjabi Actor Kaka Kautki Passes Away Due To Heart Attack; Pollywood Industry Offer Condolence
Punjabi celebrities such as, Ammy Virk, Happy Raikoti, Raghveer Boli expressed their condolence for the late actor Kaka Kautki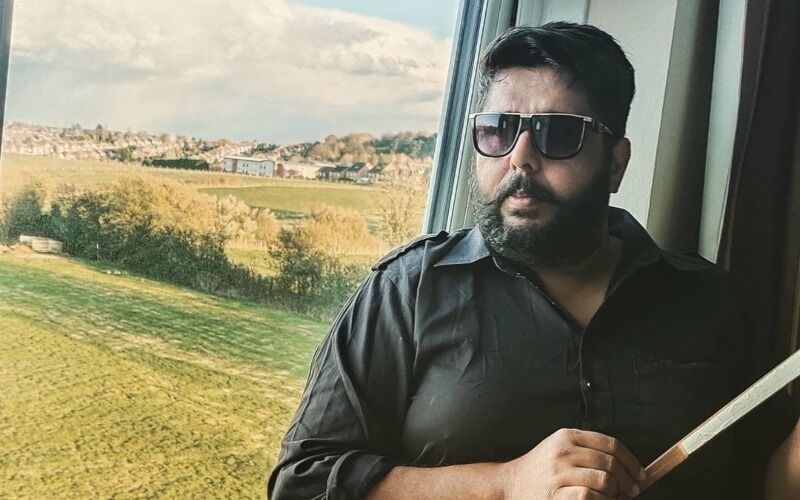 Punjabi entertainment industry is under huge grief as noted and famous actor Kaka Kautki breathed his last today. According to the reports, Kaka Kautki suffered from a heart attack and he passed away. The actor was famous for his amazing talent in acting and due to his sudden demise, the entire Pollywood went under shock.
Many actors, artists and performers offered their condolence for the late actor Kaka Kautki and shared his image with heartfelt notes on social media.
Famous Punjabi actor and singer Ammy Virk took to his social media handle and posted Kaka Kautki's image where he can be seen grooving and enjoying. Ammy wrote, "Waheguru ji 🙏🏻 Alwida bai ... sachi yakeeeen ni ho rea, sachi bahut eee wadde dil da banda c kaka bai... Waheguru apne charna ch nivaas bakhshan ❤️"
Gurnam Bhullar also took to his Instagram handle and shared a black and white picture of Kaka Kautki. He wrote, "Yrr ehh kaise rang ne waheguru de 🙏🏻 R.I.P kaka bai 🙏🏻"
Karamjit Anmol shared the black and white picture of the late actor and wrote, "ਅਲਵਿਦਾ ਕਾਕਾ ਕੌਤਕੀ ਵੀਰ ਵਾਹਿਗੁਰੂ ਤੈਨੂੰ ਆਪਣੇ ਚਰਨਾ ਵਿੱਚ ਨਿਵਾਸ ਬਖ਼ਸ਼ਣ ਤੇ ਪਰਿਵਾਰ ਨੂੰ ਭਾਣਾ ਮੰਨਣ ਦਾ ਬਲ ਬਖ਼ਸ਼ਣ RIP"
Happy Raikoti also expressed his grief for Kaka Kautki and wrote, "Bai Bahut Fan C Tera Yaara Hale Tan Milia V Ni C tenu Par Tere Bare jagdeep Sidhu Bai Nal Gall Hoi C Ik Do Var Par Ik Change Adakar Nu Milan Da Supna Ee Reh Gya Sachioo Changa Ni Kita Rabba 😢 #kakakautki"
"ਯਕੀਨ ਨੀ ਹੋ ਰਿਹਾ ਯਰ 😞 ਕਾਕੇ ਬਾਈ ਆ ਕੌਤਕ ਕੋਈ ਵਧੀਆ ਨੀ ਕੀਤਾ ਤੂੰ😞😥ਅਜੇ ਤਾਂ ਭਰਾਵਾ ਇੰਨਾ ਕੰਮ ਕਰਨਾ ਸੀ 😥 ਬਹੁਤ ਹੱਸਮੁੱਖ ਨੇਕ ਰੂਹ ਸਾਨੂੰ ਛੱਡਕੇ ਚਲੀ ਗਈ 🙏🏻 ਵਾਹਿਗੁਰੂ ਆਤਮਾਂ ਨੂੰ ਸ਼ਾਂਤੀ ਦੇਣ ਬਾਈ 🙏🏻🙏🏻 #Rip #Kakakautki"- Raghveer Boli wrote this while sharing a picture of Kaka Kautki on his social media.