Rana Ranbir's 'Posti' Teaser Is Out Now
The makers of 'Posti' have finally released the teaser of the movie after releasing all the character posters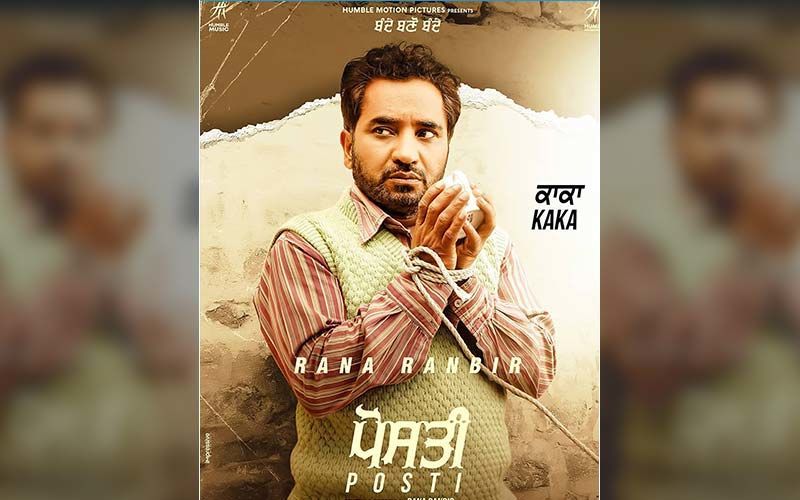 Finally, the wait is over! The makers of 'Posti' have released the teaser of the movie. The teaser shows that the film will be fully content-based, with a lot of drama, emotions and love. However, we have to wait for the trailer to know more about the film. The teaser of 'Posti' opens with Prince Kawal Jit Singh aka Keeda in the film narrating a tale of his village. He says everyone in his village is employed, be it women or men. Even the politicians are good in his village. However, when someone else tells him that everything is a lie, Keeda aka Prince Kawal Jit Singh says nothing is a lie but a dream which he has for his village.


The actor, writer as wells director of the film, Rana Ranbir has taken to his Instagram handle to share a glimpse of the teaser. While sharing the teaser, he wrote "Tension lainda ni dhakka sehnda ni. Bhukki te dodean nal dosti ai., teaser ch milo, eh Keeda posti ai. ** TEASER OUT NOW ***#*ਪੋਸਤੀ # POSTI WORLDWIDE RELEASING ON 20th MARCH 2020**(Sic)"
Check out the teaser here


The film 'Posti' is written and directed by Rana Ranbir while it has been produced by Gippy Grewal and Ravneet Kaur Grewal. Further, it is slated to be released on March 20. The star cast of the film includes Babbal Rai, Surilie Gautam, Prince Kawal Jit Singh, Rana Ranbir, Vadda Grewal, Raghveer Boli, Jass Dhillon, Malkeet Rauni, Rana Jung Bahadur, Tarsem Paul and Seema Kaushal.
Image Source:-
Instagram/officialranaranbir