Sargun Mehta And Ravi Dubey Make Friday Morning A Little Brighter With Their Adorable Reel On Instagram
Sargun Mehta and Ravi Dubey are back with yet another cute video on Instagram & we can't stop adoring them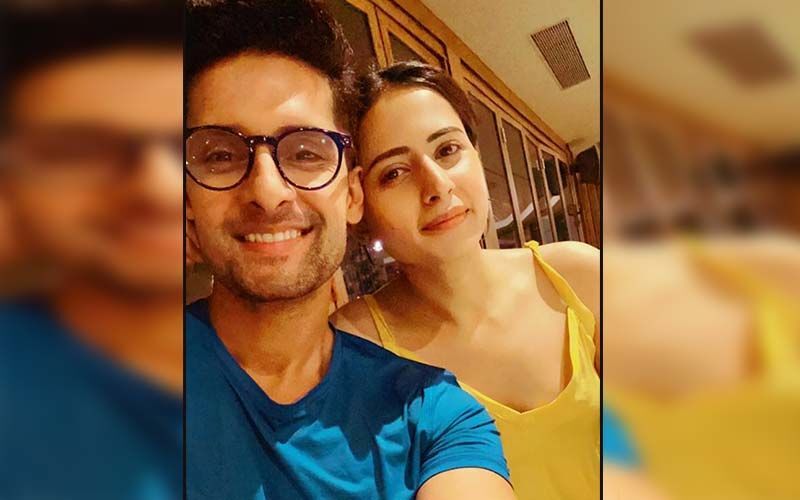 Our favourite Pollywood star Sargun Mehta & television star Ravi Dubey never miss a chance to woo their fans with adorable social media presence. The husband-wife duo often share pictures and videos with each other & treat their fans. Be it flaunting their fashion game together or sharing their sweet-bitter bonding, the couple always manages to win hearts. In fact, today morning also no less than a PDA moment for them, a recent reel on Instagram is the proof.
Sargun Mehta took to her social media handle & posted an adorable reel with Ravi & give fans reasons to love them even more. In a video, you can see Sargun Mehta is wearing a night suit & addressing Ravi as her cutest pet, wherein Ravi is making adorable dog faces to the camera. The equation between the two is taking over the internet and trust us, you will also fall in love with the cuteness. Sargun captioned the video as "Favorite one 🤣🤣🤣".
Not only just this, a couple of days back pretty Sargun posted another reel video with Ravi Dubey where you can see both of them are dancing in their ethnic best.
but our heart goes with another reel posted by Ravi & Sargun where you can see a video of multiple photographs of the couple flaunting their amazing bonding.