Simi Chahal Shares Delectable Throwback From 'Rabb Da Radio 2'
Simi Chahal on Friday took to Instagram and shared throwback pictures from the sets of 'Rabb Da Radio 2.'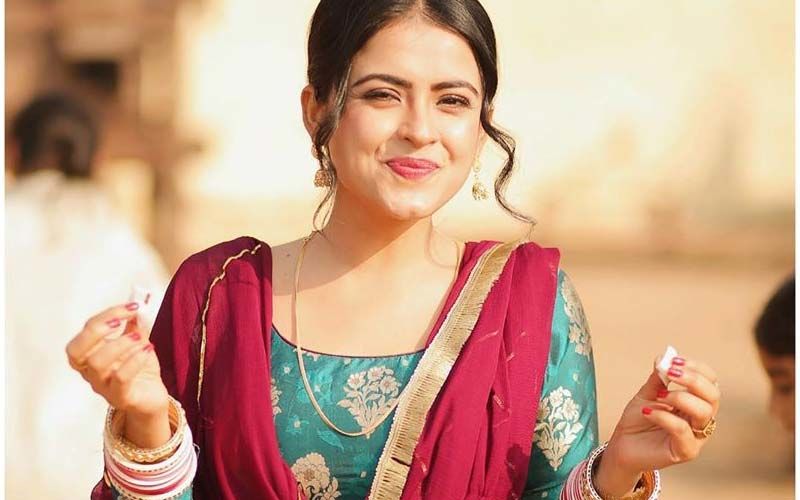 From Diljit Dosanjh to Sargun Mehta, most celebrities have amped up their social media game to keep their fans engaged amid the 21-day lockdown due to the coronavirus pandemic, which can get boring because it is not normal. Punjabi starlet and Pollywood actress Simi Chahal on Friday took to Instagram and shared throwback pictures from the sets of 'Rabb Da Radio 2.'


Guddi, the character in the film had won applause and become a household name. However, she gave fans a glimpse of her look and attire from the movie, where she looks vibrant in an Indian outfit.


In the first picture, she is wagging her tongue in an adorable fashion, whereas in the second, she poses like a diva and in the third and final picture, the actress is smiling like a star.
Her last film 'Chal Mera Putt 2', which hit the theatres, was immediately taken off due to the 21-day lockdown announced by the Prime Minister of India Narendra Modi to stop the spread of the virus. The movie will hit the theatres once the lockdown is over and life normalises.


Meanwhile, the pandemic has brought the world to a halt. In India, more than 2000 positive cases have been reported and the number is on the rise.
The lockdown has also affected the Pollywood industry as many projects which were taking place have been suspended due to the testing times currently.

Image Source:- Instagram/simichahal9