Sufna 2: Ammy Virk And Tania Starrer 2020 Romantic Movie Announces Its Sequel
Punjabi superstar Ammy Virk And Tania announced the sequel of their 2020 romantic movie 'Sufna'. Fans are sharing overwhelming responses.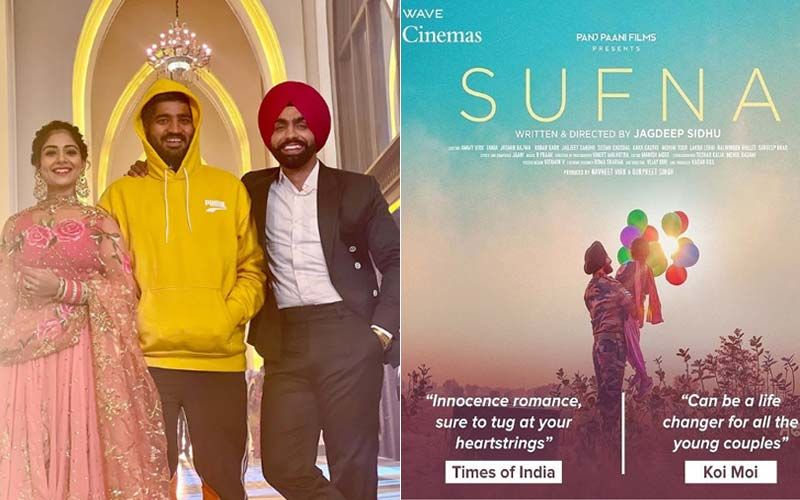 First of all, thanks to Jagdeep Sidhu and Ammy Virk for pairing up multiple times and treating us with brilliant movies. On the occasion of Valentine's day in 2020, this amazing pair has created their latest movie titled 'Sufna' with actress Tania. It was a tale of two innocent lovers and their journey to overcome the difficulties. The theme may sound cliché to you but the portrayal the story took no time to hit millions of hearts.
The success of 'Sufna' made the makers take the decision to treat their fans again with a goodnews at the end of 2020. Wondering what can be the news is? Yes, you've guessed it right. The sequel of 'Sufna' goes on the floor with the announcement made by the actors Ammy Virk and Tania.
Taking to the social media handles Ammy Virk and Tania posted the same picture with Jagdeep Sidhu to announce the good news. Initially, they both interacted with their fans and posted a series adorable pictures asking, "Do u want SUFNA 2 guyz? Plz do comment below... yes or no". later on, the Pollywood stars announced "Its done... I mean SUFNA 2... Yh its coming".
Image source: Instagram/ammyvirk