Titliaan Warga: Harrdy Sandhu And Jaani Look Dashing In The Poster Of The New Song, Releasing On 6th Jan 2021
The song 'Titliyaan Warga' is going to be released on 6th January and the fans of Harrdy Sandhu can't keep calm. First Poster of the song released.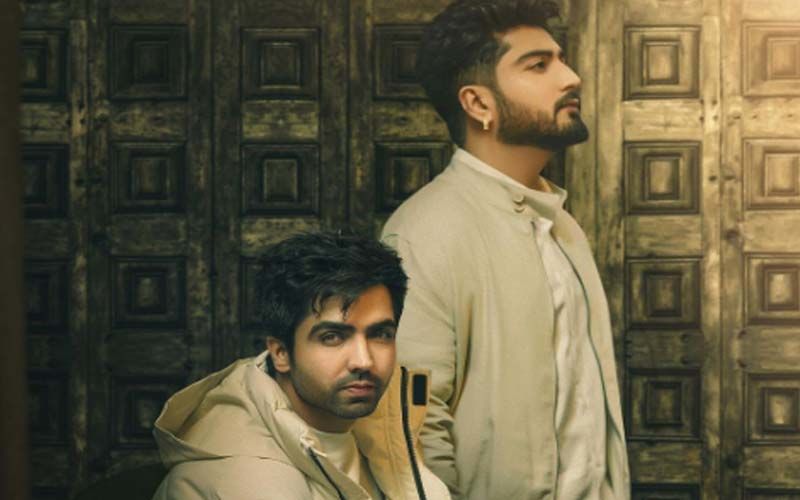 Still crooned to the song 'Yaar mera titliyaan warga'? No wonder! The song was released a month ago and is still trending on the internet. It has clocked more than 300 Million views and netizens can't get over the song. Seeing the immense love, makers of the song have received, they have decided to come up with the sequel of the song titled, 'Titliyaan Warga'. Yes! Afsana Khan's famous song 'Titliyaan' is going to have its sequel releasing on 6th January 2021. The good news is, if you were keen to know the famous meme line 'Kaunsa nasha karta hai'? The answer will be revealed in the new song as Harrdy said, "Pata bhi chal jayega kaunsa Nasha karta hai. ;)"
Taking to the social media handles Harrdy Sandhu who featured on the song 'Titliyaan' has uploaded the poster of sequel song 'Titliyaan Warga'. In the poster, you can see Harrdy Sandhu and Jaani who penned the lyrics. But, the interesting part of the post is, Harrdy Sandhu has lent his voice for the song and you can see Sargun Mehta and Jaani keeping their appearances. Harrdy captioned the image as, "For everyone who wanted me to sing it. Finally, #TITLIAANWARGA is coming out on 6th Jan. Pata bhi chal jayega kaunsa Nasha karta hai. I'm sure aap Sab ko kaafi pasand ayega." Take a look:
Harrdy Sandhu posted another charming picture on his Instagram profile. You can see him wearing an ivory outfit with matching jacket and making his way onto our hearts as he always does. Harrdy captioned the image, "I wish everyone a very very Happy New year. Finally we survived 2020. God bless us all."

Image source: instagram/harrdysandhu