Zakhmi Fame Dev Kharoud Announces His Next Film, Releasing In 2021
Pollywood actor Dev Kharoud's upcoming Zakhmi is in the queue to get release, and he has announced his next movie titled "Gandhi 3". The movie will be hitting the theatres in 2021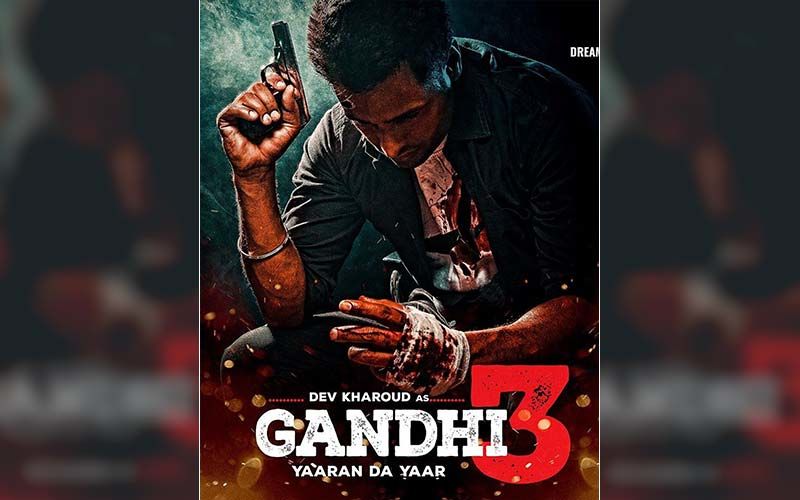 Pollywood actor Dev Kharoud has been known for his action-thriller film, hits like 'Rupinder Gandhi', 'Dakuan Da Munda', Blackia' and DSP Dev'. Soon he is going to make his comeback in action avatar in his new upcoming Punjabi thriller movie 'Zakhmi' and apart from this, there is also an another exciting news for Dev Kharoud fans.
Dev Kharoud's 'Rupinder Gandhi' got a sequel 'Rupinder Gandhi 2' in 2017 and now his fans are in for another exiting news as he has now announced its third sequel titled 'Gandhi 3: Yaaran Da Yaar'.
Actor Dev Kharoud took to his instagram acccount to tell his fans about his new upcoming. Dev Kharoud just shared the official poster of his third sequel 'Gandhi 3: Yaaran Da Yaar' on Instagram where he can be seen once again as the fans favourite 'Rupinder Gandhi'. Dev while sharing the poster wrote "Lao ji Chko phr....tauhdi demand te Gandhi 3 Yaara da yaar".
Checkout the post here:
His fans were waiting for his new upcoming Zakhmi, they got another movie surprise too. His fans are looking forward, and this one is going to hit the big screens in year 2021.
Gandhi 3 will be produced by Dream Reality Films and the rest of the details are still under the surprise.
Dev's upcoming release is the action-thriller drama 'Zakhmi' where he will be seen opposite to Aanchal Singh. The movie also stars Baby Teju Popli, Lakha Lehri, Suvinder Vicky, Gurinder Dimpy, Sanju Solanki, Ram Aujla, Jaggi Dhuri, Karamjit Brar, Aman Sutdhar & Manjit Singh in supporting roles. Zakhmi is set to hit the theatres on February 7th, 2020.
Image Source:instagram/devkharoud