Samantha Ruth Prabhu has scaled great heights and success didn't come easy for the actress. However, many have often questioned her success and it seems a Tollywood producer seems to have gotten on her nerves. The actress gave it back subtly yet like a boss to a Tollywood producer who made shocking claims about her.

Now, the actress has indirectly reacted to the comments by the producer and posted a screenshot, where she searched why hair grows on ears.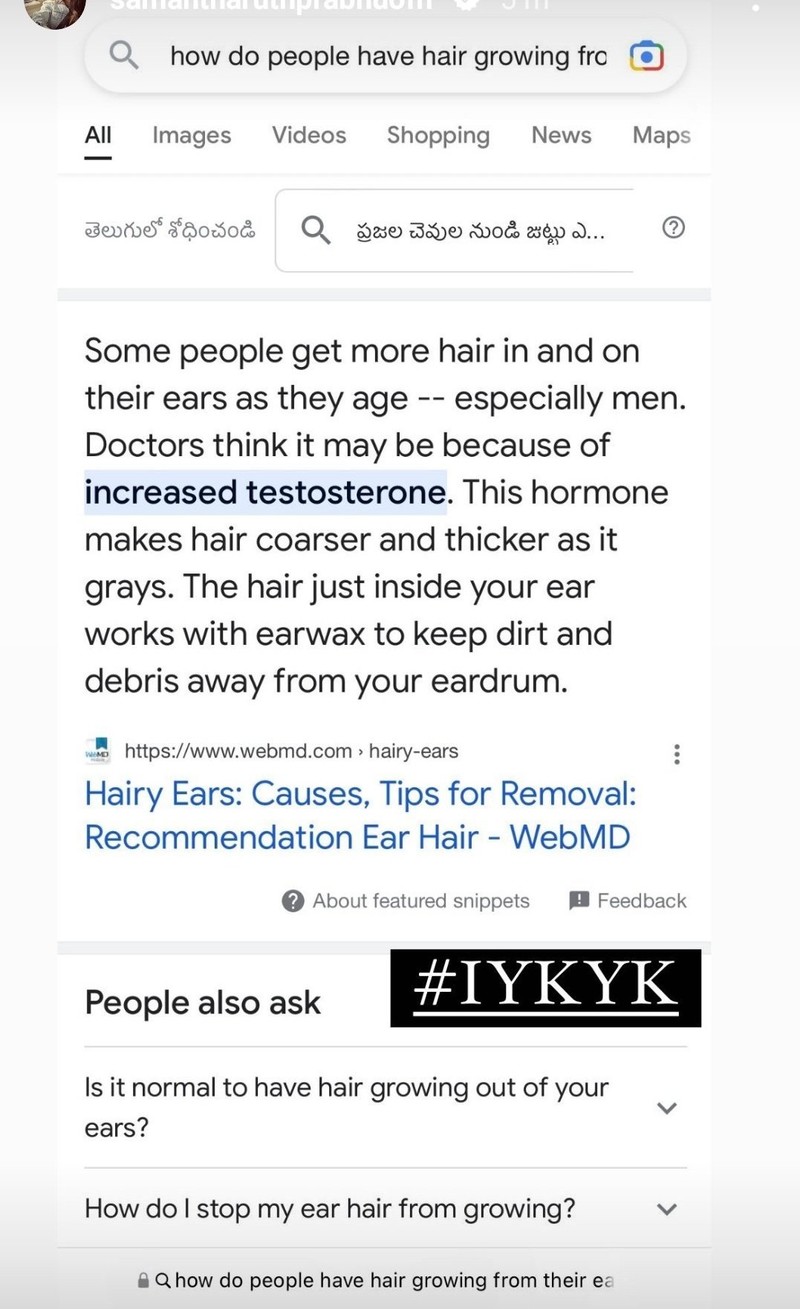 Samantha had a savage reply to the producer as she shared a screenshot of Google, where she searched 'how do people have hair growing from ears'. The results show that because of 'increased testosterone'. She shared the Google search screenshot on her Instagram story and wrote, "#IYKYK".
Fans were smart to catch that it was an indirect way to give it back to Producer Chitti Babu.
Producer Chittibabu has heavy hair growth near his ears and fans shared a pic of the producer with Samantha's reply and supported her.
The actress' post instantly caught everyone's attention on the internet. If you know Samantha is somebody who keeps calm when someone spills badly on her.
He also added that she uses sentiments and sympathy to promote her films. Now, ahead of Shaakuntalam, "she did the same trying to get sympathy saying she planned to do the role before she dies and went on record that she was unable to speak as she couldn't get her voice out of her throat. Every time sentiment will not work", Chittibabu stated.
Image Source: Instagram