Hosted by Kamal Haasan, Bigg Boss Tamil 5's grand finale took place on Sunday. Raju Jeyamohan and VJ Priyanka Deshpande pitted against each other to win the reality show. And finally, Raju emerged as the winner of the show. He lifted the prestigious trophy and took home the prize money of Rs 50 lakhs.
For the uninitiated, Raju is a renowned actor down South. Born in Tirunelveli, he did his BSc in Visual Communication from PSG College of Arts & Science in Coimbatore. He began his career by first appearing in the second season of the TV drama Kana Kaanum Kaalangal. He has also acted in serials including Kalloori Salai, Aandaal Azhagar and Saravaran Meenatchi.
His performance in Tamil film 'Natpuna Ennanu Theriyuma' is loved by many. He has also acted in films such as Thunai Mudhalvar, Manithan and Murungakkai Chips.
He married his longtime girlfriend Tarika in October 2020. Sharing the wedding photo, he wrote in the caption, "Thank you for being there for me all the time. We deserve each other and finally we are married! #RajuWedsTarika #Blessus."
Raju is currently on cloud nine after winning Bigg Boss Tamil 5. He shared a picture on his Instagram and thanked his fans for supporting him. "Thank you so much," he wrote.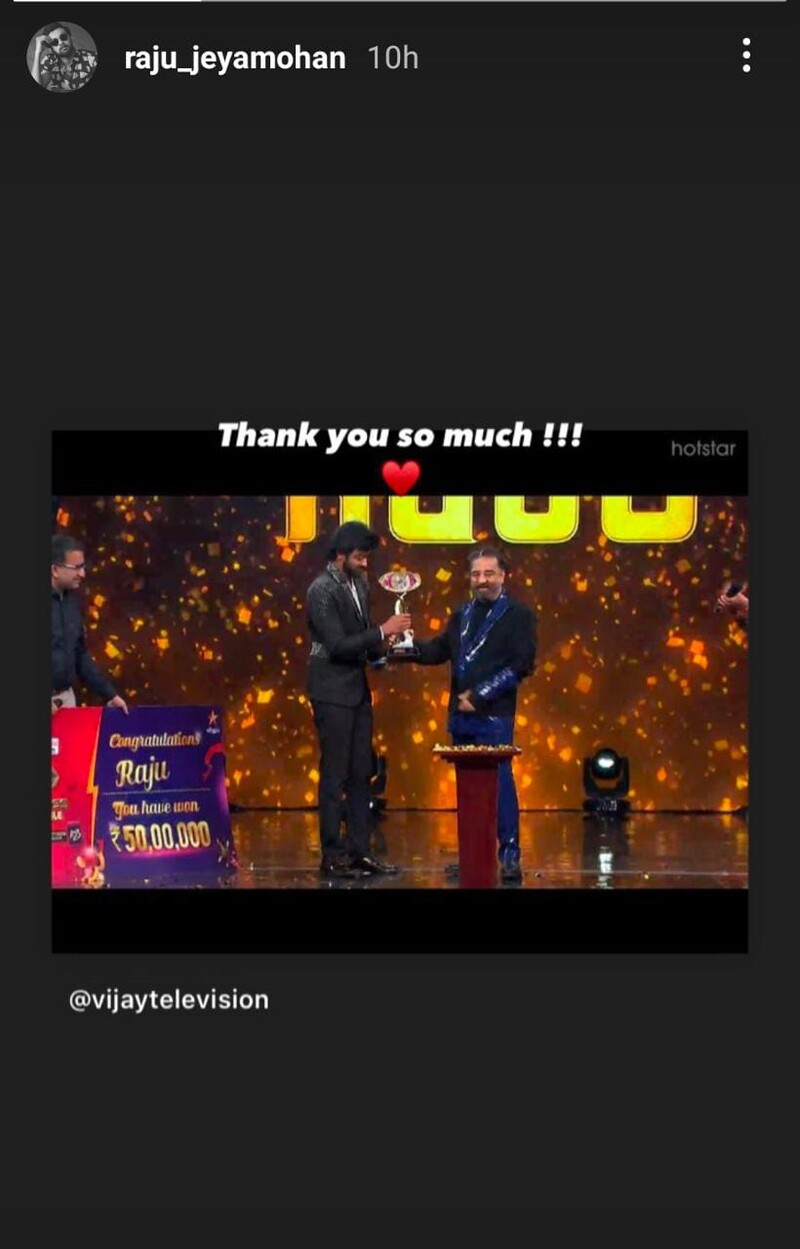 Image Source:Instagram/RajuJeyamohan